The number of worship albums I enjoy from start to finish are few and far between. I mainly consider this to be because of the lack of creativity and depth that can be found in most worship albums. I approach this with caution, however, because there are several artists who add their own spark of creativity to the passion expressed in their lyrics.
Young Oceans is one of those artists who show both a level of passion and creativity that have been displayed on each one of their albums.
I would consider I Must Find You by Young Oceans to be one of those albums, encompassed by a theme I can only describe as one of "holy desperation." Very few albums display a level of passion, honesty, and, quite frankly, a sense of anguish as the songs on here do.
Each one of the songs on this album flows almost like a hymn, but with a modern, almost ambient feel from a musical standpoint. With this being said, Young Oceans's music is an excellent companion for quiet prayer and devotional moments. That's not to say that their music is overly repetitive or even boring; all of the songs on this album have their own unique style while still maintaining the ambient, worshipful atmosphere the band is known for.
My only complaint on this album is that I did not find the closing track, "To Hear Your Voice," to be all that special. While it's clear that the band wanted to end the album on a quiet, reflective note, I feel like the album's epic title track, or the driving "Only You," would have been a better way to wrap up the album.
All in all, I found this to be a very complete album that left me feeling satisfied after it was over. It's a great album for quiet, contemplative moments of worship. Young Oceans may never get the recognition they deserve like some larger worship acts, but if you're looking for something different in your worship music, look no further than this album.
JFH Reader Review
: Review date: 7/22/19, written by Daniel Lockerbie for Jesusfreakhideout.com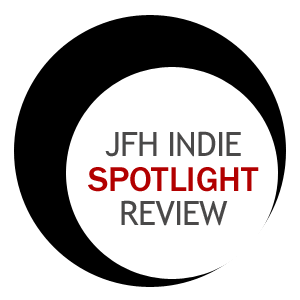 Record Label:
Street Talk Media

Album length:
11 tracks: 56 minutes, 15 seconds

Street Date:
September 30, 2014

Buy It:
iTunes

Buy It:
AmazonMP3
A Rising Fire (5:42)
How Cold It Is (3:10)
Lead Me (5:21)
Only You (5:26)
I Must Find You (8:18)
Vidi Aquam (4:33)
Until These Tears Are Gone (4:35)
Praise the Lord, Ye Heavens (4:32)
Into the Light (6:09)
I Must Find You (Reprise) (1:52)
To Hear Your Voice (6:37)