Leon Lieffijn
is a multi-layered talent from Amsterdam. Lieffijn is not only a singer and songwriter, but is also a designer and entrepreneur. His latest single, "To Be Near You," was co-written with Chrissy Sanderson and recently released at the end of June. The song's biggest inspiration came from a teaching Chrissy heard about giving all of your problems to the Lord in prayer. The lyrics come from the knowledge that Christ is bigger than all of our problems. The song itself has a worshipful attitude of coming into God's presence. In the bridge Lieffijn sings, "
You swapped my pain for healing; You swapped my sorrow for joy. You swapped my heartache for peace; You exchanged my heart of stone and fill it with love
," to bring home the point of God's willingness to shoulder all of our burdens while giving us love and peace in their place. Musically, "To Be Near You" has a slower pop feel with a lot of piano along with the more electronic elements. The tone of the music is mellow, but the lightly overdriven guitars added in are a nice touch to round out the sound. Lieffijn has released a few other singles, as well as an EP, and has garnered some very nice acclaim for his work. "To Be Near You" is a nice addition to Lieffijn's brief discography and one that will likely be enjoyed by many. The promise of God's grace and love is one that should encourage anyone going through struggles. - Review date: 7/13/18, written by
Michael Weaver
of Jesusfreakhideout.com
JFH Staff's Second Opinion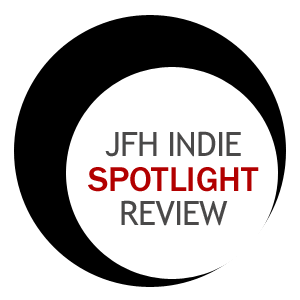 It is absolutely spectacular seeing the evolution of pop music through the years. What may be trendy today could become absolutely reviled in the next two years, or perhaps be held in such high-regard because, "It changed everything!" Indie artist Leon Lieffijn is clearly floating in the pop-stream of music with his latest single "To Be Near You." Lieffijn's polished music and clean vocals are prominent but don't feel fake or unapproachable. His lyrics seem reflective but not so introspective that the lyrics become confusing or easily misinterpreted. Lieffijn's cry to simply "be near" the Lord despite his broken sinful condition is refreshing to hear as the temptation for Christian artists to make it seem like they "have it all together" is prevalent on CCM radio. Instrumentally the track is clearly synthetic, but it doesn't feel empty, there are layers upon layers of sound filling up any blank space. While the song's sound may blend in with a good portion of Lieffijn's contemporaries, he has made a sincere offering for listeners and his efforts are on full display. In that respect, I hope to hear more from the artist and have high hopes for his growing career. - Review date: 6/27/18, written by
Ryan Barbee
of Jesusfreakhideout.com

Record Label:
None

Album length:
1 track: 3 minutes, 51 seconds

Street Date:
June 28, 2018

Buy It:
iTunes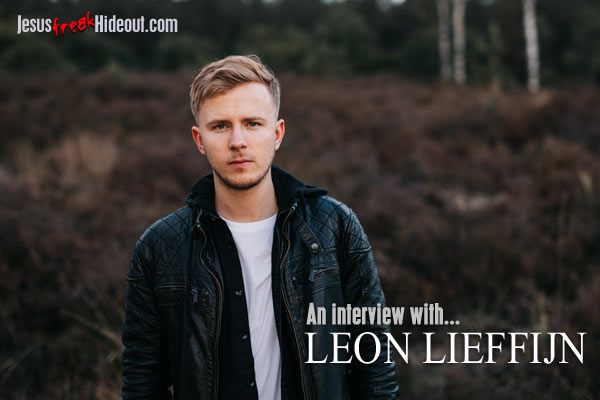 Jesus Freak Hideout (Michael Weaver): I looked over your website and it seems that you are doing so much work in different areas. How are you able to make time for everything?
Leon Lieffijn: I try to plan my days as efficiently as possible while also keeping in mind that it's good to have moments to unwind. For a long time, I thought I'd find happiness by doing a lot and always setting new goals, but after 3 years of working nonstop, I came to the conclusion that I felt a lot better by pursuing a calm and humble life. I remember that, a while ago, I'd go to the spa and didn't feel relaxed at all while being there; I was always striving for more and never appreciated what I had accomplished already. That's different now and I feel like that with this different mindset. I don't only feel better, but I'm also more focused and efficient. So I think that, for me, it comes down to planning efficiently, taking enough time to relax and appreciating what I have achieved so far.
JFH (Michael): I think what could be the most impressive thing about all of this is that you're just 21 years old. I thought I had it together, and had already started my career at 21, but what you've done is quite impressive. To what do you attribute your drive and work ethic?
Leon: Thanks a lot! As mentioned, I try to be efficient in the way I plan my days and I more and more learn how to set realistic goals that are in line with the aforementioned mindset of a calm and humble life. For that matter, I always challenge myself: I believe I can still learn and improve a lot, while keeping in mind that I will never be perfect (and that's okay!). I truly think you can achieve a lot with the right mindset, but it's important to stay realistic and humble.
JFH (Michael): For the most part, you've released a few singles and an EP at this point. Do you plan on recording any full-length albums, or do you simply record and release music as it comes to you?
Leon: I once spoke to a famous Dutch singer who said that "the days of traditional music [releasing an album once in e.g. one/two years] are over," because of platforms like Spotify and Apple Music. Anyone can release songs now and you don't necessarily have to have a full-length album to release new music anymore. OneRepublic (whose lead singer, Ryan Tedder, is a big inspiration to me) recently announced they would mainly focus on releasing singles from now on because of this, rather than releasing an album every few years. I think that's the way I look at it too - regularly releasing singles keeps you engaged with your audience and allows you to involve your listeners more in your musical path. I would still love to release an album soon though; a full-length album gives you more of an opportunity to tell a story through different songs that are connected to each other.
JFH (Michael): How did you come about teaming up with Chrissy Sanderson to write "To Be Near You?"
Leon: I actually discovered Chrissy's lyrics on SoundCloud back in 2015. I was impressed by her work and contacted her asking if she would be interested in a collaboration. That's where it all started; in the past few years, we have written more than 20 songs together.
JFH (Michael): I read a little bit of what Chrissy said about "To Be Near You," but what does the song mean to you?
Leon: I truly believe that God loves you unconditionally. There is nothing He wants more than having you near him, so He can transform you and show you his love. He swops your pain for healing, He swops your sorrow for joy!
JFH (Michael): Are you into playing any live shows, or are you just focused on recording for the time being?
Leon: As of right now, I'm mainly focused on recording and releasing songs. I work as a full-time UX designer at a large design agency in the Netherlands and after drawing the conclusion that a full agenda isn't everything, I decided not to add even more workload to my busy schedule. I did, however, do a little "online concert" on Instagram Live recently, which resulted in lots of positive feedback and many viewers. So that might be something I will do more often in the future.
JFH (Michael): "To Be Near You" is obviously a song of hope and encouragement that God will take our sorrows if we only ask. What do you hope He reveals to your listeners through this single?
Leon: I hope people will be encouraged by the song and that they will find strength in the lyrics. I heard the song is also popular among non-believers and I really hope that the message of the song will reach their hearts and make them realize there is someone out there who loves them and wants them to come to Him.