You may have already heard of Jonathan Steingard if you happen to be a fan of Hawk Nelson. Steingard plays guitar for the band, but also pursues his own song writing as a solo artist. 2008 saw the release of his second full-length solo album, Under The Canopy. What may be a little surprising about the album is that there is little to no Hawk Nelson influence. While Hawk keeps to a generic brand of pop/punk, Steingard's Under The Canopy tends to stay closer to the AC side of the music spectrum, while still retaining a little bit more of the pop sound, with a mix of alternative thrown in for good measure. The pop/punk sound is not completely absent, but is very seldom found. Think the debut album from Seven Places mixed with a tad of older Coldplay.
"1983" starts us off with a soulful piano ballad. "Everything" picks up with some of that Seven Places sound mentioned earlier. What's interesting is that the next track, "To Lose Myself (I Found A Way)," though containing no similar lyrics, feels like a continuation of "Everything," as it just flows seamlessly into the next track, with music that sounds the same as the previous song. "You Always You" slows it back down with some nice acoustic guitar work at first, which rolls back into more of the upbeat stuff. The focus of the song is God's love and His ability to make all things new. It could actually make for a good praise & worship song. By its end, it seems like one of Steingard's aims for Under The Canopy was to make it into one big song, as the end of "You Always You" features a mild guitar lick that sets up the beginning of "Heart Set." Here, his vocals sound slightly reminiscent of Jars of Clay's Dan Haseltine. A little. At times. Again, not even any Hawk Nelson influence on the vocals - it features none of the poppy rhythm or the nasally sound.
"Heart Set" is a quiet and somber song, featuring some well-sung female vocals in the background as well. Next, we come to "Under The Canopy (I Found A Truth)." As we noticed that "Everything" and "To Lose Myself (I Found A Way)" were almost the same song, the opposite is true this time. "Under The Canopy (I Found A Truth)" sounds like a completely different song; maybe even a song that was supposed to be on a completely different album altogether. It's only about a minute and a half long, and it has just some strange background sounds with a little guitar, and a dose of synthy voice modification. It hardly fits with the album so far. It then translates (musically, anyways) into "The Siege of Atlantis." More strange sounds and an effect on the keyboard start us off, and then it jumps into the first bit of pop/punk for the album. A little trancey-esque vocals remain for bits and pieces of the song, but only in moderation, as Steingard sings about trying to focus on the sound of God's voice. "Your Love Is The Signal" starts off sounding like one of Mat Kearney's acoustic songs, but it picks up a little and uses some electric guitar as well with the coming of the chorus and stays there till the first half of the bridge, where the music drops almost completely while Steingard belts out his nice and clean vocals. Then it jumps into "At The Bottom (I Found A Life)" so perfectly that I didn't even notice. There's no complexity in the song at all, as it's basically just the same four chords repeated over and over again the whole way through. The song ends with silence but then some drums pop up and another track transition brings us to the conclusion, a very catchy and poppy jam called "Curtains."
As a non-fan of Hawk Nelson, there was little excitement to listen to Steingard's solo debut. But after giving it a shot, it turns out that it's a very good record. Fans of other bands mentioned here will find themselves enjoying it as well. Maybe not as much as the other bands they're bigger fans of, but they will agree that Under The Canopy can hold its own against other pop albums -- and certainly against the majority of independent releases that have come out as of late.
- Review date: 2/12/09, written by
Scott Fryberger
of Jesusfreakhideout.com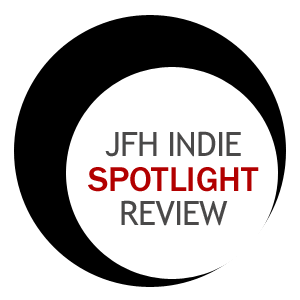 Record Label:
None

Album length:
10 tracks

Street Date:
November 25, 2008

Buy It:
JonathanSteingard.com
1983 (4:11)
Everything (3:36)
To Lose Myself (I Found A Way)
You Always You (5:43)
Heart Set (5:32)
Under The Canopy (I Found A Truth) (1:29)
The Siege Of Atlantis (5:05)
Your Love Is The Signal (3:39)
At The Bottom (I Found A Life) (2:30)
Curtains (6:43)