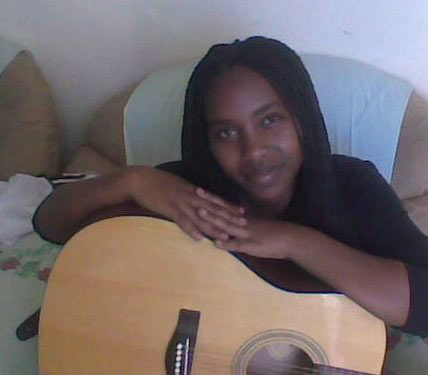 Jane Nduati

Favorite Band/Artist: Switchfoot
Featured Fan: Jane Nduati
Location: Kenya
When/Where Was The Above Photo Taken: At home
What About This Artist's Music Speaks To You: Switchfoot's lyrics always speak to me, their songs leave all these questions in my mind and help me strive to be better or to be patient or to be impulsive and go for what i want. Switchfoot are able to speak to every aspect of my life.
Favorite Album by This Artist: Vice Verses
Favorite Song by This Artist: thats a hard one coz it changes every other day but currently it is "Thrive"
Number of Times Seen This Artist Live: Never
Favorite Live Show Experience: Sadly, I have never been to a switchfoot concert since they have never been to Kenya but I'm going to save up until i have enough money to go see them live when they come to a country close to Kenya, maybe South Africa
Favorite Piece Of Merch/Item You Own From This Artist: just virtual albums from iTunes. switchfoot is not big in my country
Website: https://www.facebook.com/pages/Switchfoot-Kenya/182416795167111

Submit your photo and reasons why YOU'RE a fan for a chance to be featured here!