SIXPENCE NONE THE RICHER TO PERFORM AT SXSW
NEW EP COMING SOON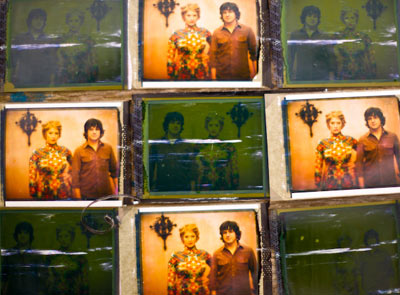 NEWS SOURCE: Nettwerk
March 7, 2008

March 7, 2008 (Los Angeles, CA) – Four years since they parted ways, platinum-selling group SIXPENCE NONE THE RICHER have decided to reunite and will make their first appearance in four years together next week at SXSW (Thursday, March 14 @ The Tap Room).
"Leigh [Nash] and I had been making music together since we were teenagers. As we approached our 30s, there was a bit of restlessness to explore other things," explains Matt Slocum. "In the midst of this exploration, I felt a void open up, like I needed to be making music with Leigh."
Adds Leigh, "While we were apart, we both spent a lot of time thinking about the band and what we had taken for granted. One day a few months ago over coffee, we just knew it was time to breathe life back into the gift that God gave us. I am so thankful and excited for the future."
Most noted for the Grammy-nominated ballad "Kiss Me," Sixpence has since become a household name. After the success of "Kiss Me" (landing on the soundtrack to Miramax Films' "She's All That" and played at the televised wedding of England's Prince Edward in 1999) the band followed up with a cover of The La's "There She Goes," propelling them into the limelight again. Sixpence has appeared on The Late Show with David Letterman, The Tonight Show with Jay Leno and the gems of morning talk shows, as well as had their music hit #1 status in 11 countries.
Sixpence is currently working on an EP that will be available this spring, followed by a full-length Christmas album due out later this year. More information to follow...
sixpence-ntr.com | myspace.com/sixpencethericher
###