POPULAR WOW HITS BRAND UNVEILS NEW INITIATIVE
WITH RELEASE OF WOW HITS 1 ON APRIL 8
WOW Hits 1 Debuts First Compassionart Song "So Great" by Michael W. Smith
Featuring Israel Houghton and Christy Nockels, Adding Now at Radio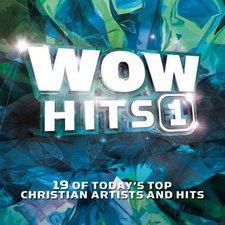 NEWS SOURCE: Provident Label Group
March 12, 2008
(Nashville, Tenn.) March 12, 2008 – The WOW partnership announces the upcoming release of its new album WOW Hits 1 featuring 19 of the biggest artists and most current hits in Christian music, including 3 new artist bonus cuts, in stores April 8. This latest installment of the WOW Hits brand marks the launch of a new product initiative to release 3 single-disc WOW Hits projects per year. Each album will include the most current songs from today's leading pop, rock, adult contemporary and worship artists offering fans more music, more often, while creating year-round traffic for retail.
WOW Hits 1 is also the only place to find the new radio single "So Great" recorded by Michael W. Smith, Israel Houghton and Christy Nockels, formerly of the husband/wife duo Watermark. "So Great" is the first song to be recorded from the unprecedented gathering of award-winning songwriters in Scotland, UK Jan 7 – 11, who wrote songs collectively to generate income for the poorest of the poor.
In addition to the new single at radio, WOW Hits 1 will be supported by an aggressive retail campaign focused on in-store merchandising and extensive catalog presence. Plus, www.wowonline.com will host internet promotions and provide a place for fans to listen to Christian music's best songs, watch the latest music videos, learn stories behind the hits, and more.
With more than 20 million records sold, WOW is the most-successful brand in Christian music history. The WOW partnership comprises Provident Label Group, EMI/CMG and Word Entertainment.
Songs Featured on WOW Hits 1 Include:
1. So Great – Michael W. Smith (featuring Israel Houghton and Christy Nockels)
2. Give You Glory – Jeremy Camp
3. East To West – Casting Crowns
4. Everything Glorious – David Crowder*Band
5. Tunnel – Third Day®
6. Amazing Grace (My Chains Are Gone) – Chris Tomlin
7. All The World – Point Of Grace
8. Here's My Life – BarlowGirl
9. I'm For You – tobyMac
10. The Older I Get – Skillet
11. Give Until There's Nothing Left – Relient K
12. Miracle Of The Moment – Steven Curtis Chapman
13. In Wonder – Newsboys
14. I'm Not Who I Was – Brandon Heath
15. You Are Everything – Matthew West
16. Give Me Words To Speak – Aaron Shust
BONUS TRACKS
17. God In Me – Daniel Doss Band
18. I'll Stay – CADIA
19. Love Is Here – Tenth Avenue North
* songs and artists subject to change
About Compassionart:
Founded by Delirious? frontman Martin Smith and his wife Anna, Compassionart is a charity based in Littlehampton, England that is dedicated to seeing works of art generate income for ongoing global relief for the poorest of the poor. Toward that goal, Compassionart gathered some of the world's greatest songwriters in Scotland, UK to write 10-12 songs. Working together toward this common goal involving no personal gain, the internationally recognized songwriters far surpassed that objective completing 22 new songs, including "So Great." Written by Paul Baloche, Steven Curtis Chapman, Stu Garrard (Delirious?), Israel Houghton, Tim Hughes, Graham Kendrick, Andy Park, Matt Redman, Martin Smith (Delirious?), Michael W. Smith and Darlene Zschech, one hundred percent of the proceeds derived from the songs will go directly to charity. Together these songwriters account for at least 40 million albums sold, 76 No. 1 songs, nine GRAMMY Awards, 98 Dove Awards, two Stellar Awards, two American Music Awards, and 78 current CCLI Top 500 songs sung by millions in churches around the world.
In addition to the songwriters, the publishers, managers, copyright institutes and agents involved have all waived their rights and are donating their efforts on these songs to Compassionart. A portion of the proceeds from WOW Hits 1 will also support the Compassionart initiative. For more information on the charity, go to http://compassionart.co.uk/.