- PROVIDENT'S FRIDAY BUZZ -
FOR THE WEEK ENDING MAY 2, 2008
KRYSTAL MEYERS' "MAKE SOME NOISE" VIDEO SHOOT

MATT MAHER, THE SPACE SHUTTLE PILOT?
NEWS SOURCE: Provident Label Group
May 2, 2008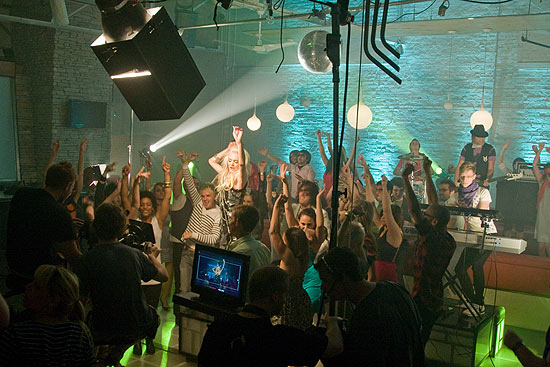 Krystal Meyers' "Make Some Noise" Video Shoot:
19-year old, pop artist
Krystal Meyers
will soon have a brand-new music video, accompanying the title-track of her forthcoming album,
Make Some Noise
, which drops September 16, 2008. Below is an image from the music video shoot, which took place this past weekend, in Nashville, Tenn.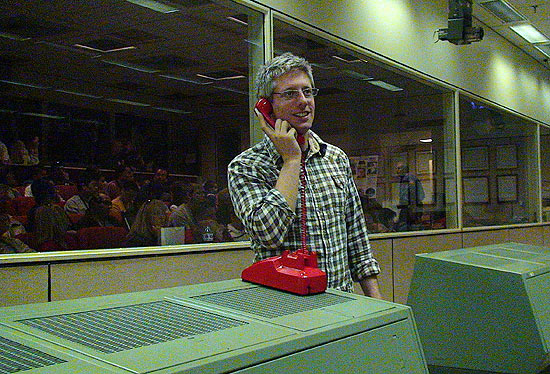 Matt Maher, the Space Shuttle Pilot?: Matt Maher's April 8-release, Empty & Beautiful, will be heard in space on Space Shuttle Discovery Mission STS-146, scheduled for launch later this month, out of NASA, in Houston. During Matt's recent VIP tour of NASA, which took him into many high-security areas, his astronaut friend, Ron Garan, told Matt, "we'd let you be our pilot any day," following Matt's flight of the Space Shuttle simulator. Maher and Garan became friends serving together with Life Teen, of which Garan is a core member alumnus. Following the Space Shuttle mission, Maher and his band will receive a certificate of authenticity, as well as a photo (which will be seen here) of Empty & Beautiful floating in outer space, aboard Discovery. Maher is pictured (below) talking on the president's red phone, which used to be a direct-line to the White House, in the Apollo-Era Mission Control Center. Maher's current radio single, "Your Grace Is Enough," moved up four spots this week to No. 7 at R&R AC-Indicator.

[2021]
Jan. | Feb. | March | April | May | June | July | Aug. | Sept. | Oct. | Nov. | Dec.
[2020]
Jan. | Feb. | March | April | May | June | July | Aug. | Sept. | Oct. | Nov. | Dec.
[2001 - 2020]
Visit our complete MUSIC NEWS ARCHIVE