PHIL WICKHAM STREAMS AND RECORDS LIVE CONCERT ONLINE MAY 9TH
MAKES YOUTUBE.COM'S "TOP WATCHED MUSICIANS" LIST
NEWS SOURCE: The M Collective
May 5, 2008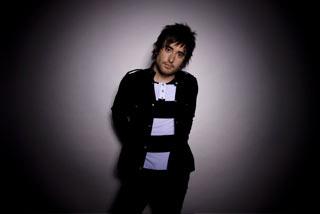 **This week fans of INO Records' artist Phil Wickham can experience him from their very own computer. On May 9th at 7:30PM (PST) Wickham will stream and record his concert LIVE from Portland, OR via www.philwickham.com/blog/.
**Wickham has been actively involved in spreading the news about the LIVE showcase by interacting with his listeners through written and video blogs on his website.
**The singer/songwriter continues to reach new levels in his career as he made his mark as the #74th "Top Watched Musician" on Youtube.com with his intimate acoustic performance of "Hallelujah," which was recorded in his hotel room during a visit to Nashville, TN.
**Wickham gave an outstanding performance singing his upcoming single "True Love" at the Gospel Music Association's Dove Awards pre-show at the Grand Ole Opry on April 23rd where he received a standing ovation for his performance. He sang the same powerful song at INO's acoustic showcase, April 21st at the Bourbon Street Blues Club in Printer's Alley.
**For all things on Phil Wickham please visit: www.philwickham.com
# # #
Phil Wickham's music has been called every flowery adjective in the thesaurus and some that may have even been made up. And while they are often accurate descriptions, they are at the same time distracting. When hearing these buzz words it's too easy to lump an artist into a meaningless equation consisting of two musical references, a vague genre title and a classic predecessor. Welcome to the missing point.

The point is that Wickham is at his core a humble and sincere artist who writes songs and worships God using the medium of music. It is with that brush that he paints images of a loving and creative God across the canvases of listeners' hearts and minds. Although the evidence of this gift was apparent on Wickham's previous debut INO Records release as well as his self released independent record, it has never been clearer and more developed than on the twelve tracks off his sophomore Simple Records album Cannons.

Releasing in October, Cannons is outpacing same week sales of Phil Wickham's debut with more than 40 percent of album sales in digital from as the album has remained in the Top 10 on iTunes Christian album chart since street week peaking at No.3. He also debuted on Real Rhapsody's top artists chart in the Christian/Gospel genre as well as on the Napster top artists char. In addition, Cannons was featured new release for both Napster and Sony Connect. Wickham has toured with some of the industry's most renowned artists including MercyMe and the David Crowder Band.

[2022]
Jan. | Feb. | March | April | May | June | July | Aug. | Sept. | Oct. | Nov. | Dec.
[2021]
Jan. | Feb. | March | April | May | June | July | Aug. | Sept. | Oct. | Nov. | Dec.
[2001 - 2021]
Visit our complete MUSIC NEWS ARCHIVE