PREMIER FESTIVALS' "JOYFEST '08" ENJOYS RECORD BREAKING CROWDS AT CAROWINDS, MAY 24TH
SUCCESS UNDERSCORES STRONG FESTIVAL MOVE BY PREMIER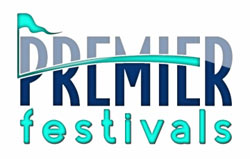 NEWS SOURCE: MorningStar PR
May 30, 2008
(Nashville, Tennessee) – May 30, 2008 –Premier Festivals, a newly formed division of Premier Productions, enjoyed record breaking crowds with its May 24th presentation of JoyFest, staged at Carowinds in Charlotte, North Carolina.
The park posted its' fastest sell-out in history on the annual JoyFest event which this year headlined major gospel artists Fred Hammond, J. Moss., Tye Tribbett, Marvin Sapp, Canton Jones, and emcee Bone Hampton.
Hundreds were turned away from the capacity event concert on a ticket that also included bonus admission to Carowinds and Boomerang Bay Waterpark. The event has already been re-booked at the park for May 25, 2009.
Noted Richard Young of Young Associates who allied with Premier Festivals in bringing the JoyFest concert to Charlotte: "JoyFest '08 was one of the most exciting and electric events I have ever been part of. To have 13,000 praising Gospel fans with some of the best performers in gospel music on a beautiful day in a theme park venue is amazing."
Added Charles Bradshaw, VP of Entertainment for the Cedar Fair organization, whose park operations include Carowinds, "We couldn't be happier with our new partnership with Premier. The May event was a strong start to our summer Christian concerts and we are looking forward to coming events."
Premier Festivals' impressive success with JoyFest comes on the heels of the May 10th outdoor presentation of Spring Celebration at Great America in Santa Clara, California. The contemporary West Coast Christian music festival showed an attendance spike of more than 50% over the '07 presentation at the park.
Premier's strong move in '08 to the festival market comes as a natural outgrowth of its' positioning as a leading presenter in America of Christian themed events. Major annual tours by leading name artists in contemporary Christian music fall under Premier's corporate/creative umbrella, as do the presentations of annual, historically record breaking runs of the Winter Jam Tour Spectacular and Winter Wonder Slam, both Premier brands. Premier Christian Cruises, sister division to the festival and concert divisions is home to the staging of 'Christian themed events at sea,' that include annual sell-outs such as The Music Boat, the Girls Get-A-Way Cruise, and KLOVE's Friends & Family Music Cruise.
Upcoming summer Christian festival events for Premier Festivals include:
June 14th
Sonfest--Carowinds, Charlotte, NC
July 10-12th
KingsFest—King Dominion, Doswell, Va.
July 10-12th
SpiritSong—Kings Island, Kings Island, OH
July 19th
HeartFest—Worlds of Fun, Kansas City, MO
July 19th
JoyFest--Kings Dominion, Doswell, VA
July 26th
JoyFest—Worlds of Fun, Kansas City, MO
October 4th
Christian Music Day, Carowinds, Charlotte,NC
The combination of family friendly Christian music entertainment being presented at some of America's leading destination amusement parks and attractions spells a refreshing new alternative to summer's hot ticket events.
Resource online: http://www.premierfestivals.com/