HAWK NELSON GETS ATHLETIC:
2ND ANNUAL BASEBALL TOUR, OLYMPIC PROMOS AND FESTIVAL SURPRISES INCLUDING HAWKMART
NEWS SOURCE: Overture Media
June 6, 2008

Seattle, WA...June 6, 2008...Hawk Nelson embarks on an athletic and adventurous summer with the beginning of the Faith Nights Baseball Tour this weekend, upcoming Olympic promotions featuring "Turn It On," and festival appearances filled with many surprises.
Kicking off the Faith Nights Baseball Tour this weekend, Hawk Nelson will once again be entertaining baseball fans and families with a concert either prior to or following the baseball game. Along with Hawk Nelson performing will be RunKidRun and special guest Mark Stuart (Audio Adrenaline). Lead singer Jason Dunn will throw the first pitch at each game to add to the full experience followed by RunKidRun singing the seventh inning stretch.
Beginning on Monday, June 9th, Hawk Nelson's song "Turn It On" will be featured on NBC for Olympic promotions aired during the late night programming of The Tonight Show, Late Night with Conan and Last Call with Carson Daly. The band has previously been featured in such promos in the 2004 Summer Olympic promotions on NBC networks.
Coming off of their highly successful headline tour, Hawk Nelson Green T Tour, this foursome will make appearances at all the major festivals, which will feature the mobile HawkMART, the merch store on wheels. The band will be appearing at the Creation 30th Anniversary and have a special surprise planned for all attending. Fans still remember the band parachuting into Spirit West Coast in previous years; therefore, the fans look forward to their unpredictable antics each show.
Hawk Nelson released their third studio project Hawk Nelson is My Friend on April 1st, 2008. This album debuted on the Billboard 200 chart at No. 34, the band's highest chart debut. Coming next week will be the new CHR single "One Little Miracle," which was written after Jason's grandmother passed away. The new Rock single coming will be "You Have What I Need," and recently the song "Arms Around Me" was added to KLTY.
###
This powerhouse, punk foursome hailing from Canada has won the hearts of fans and media nationwide since their debut release in June 2004 with "Letters to the President." HAWK NELSON has appeared on NBC's "American Dreams", had a cameo appearance in the hit Nickelodeon film "Yours, Mine, & Ours," where they played their original song "Bring Em Out," as well as had their songs featured on NBC's 2006 Stanley Cup promo spots, WB's Smallville, Summerland, & Laguna Beach. Their most recent release Hawk Nelson Is My Friend debuted at #34 on the Billboard Top 200 selling more than 18k units. Hawk Nelson Is My Friend was also the top selling new release on the Christian album chart in addition to the comprehensive chart. The album also successfully debuted on the digital store iTunes with a No. 13 debut on the Top 100 albums chart on street day and remains on that chart one week later. Also the debut single "Friend Like That" sold 25,000 digital copies up to street week on iTunes.
Hawk Nelson, RunKidRun, Mark Stuart Faith Nights:
6.6.08 Mobile Bay Bears, Mobile, AL
6.7.08 Birmingham Barons, Birmingham, AL
6.8.08 Huntsville Stars, Huntsville, AL
6.26.08 Durham Bulls, Durham, NC
7.13.08 Memphis Redbirds, Memphis, TN
7.24.08 Fort Wayne Wizards, Fort Wayne, IN
7.25.08 South Bend Silver Hawks, South Bend, IN
7.26.08 Akron Aeros, Akron, OH
7.27.08 Wisconsin Timber Rattlers, Appleton, WI
7.28.08 West Michigan White Caps, Comstock Park, MI
7.30.08 Mississippi Braves, Pearl, MS
8.14.08 Frisco Rough Riders, Frisco, TX
8.16.08 Tucson Sidewinders, Tucson, AZ
8.20.08 Fresno Grizzlies, Fresno, CA
8.22.08 High Desert Mavericks, Adelanto, CA
8.27.08 Modesto Nuts, Modesto, CA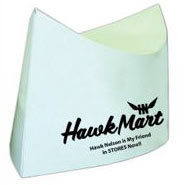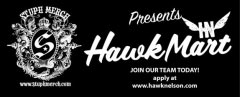 [2019]
Jan. | Feb. | March | April | May | June | July | Aug. | Sept. | Oct. | Nov. | Dec.
[2018]
Jan. | Feb. | March | April | May | June | July | Aug. | Sept. | Oct. | Nov. | Dec.
[2001 - 2017]
Visit our complete MUSIC NEWS ARCHIVE