FEEDBACK CONFERENCE SEES GREAT SUCCESS AT ASHEVILLE EVENT AND GEARS UP FOR DALLAS

South Carolina-based Good Tomorrow wins FEEDBACK Artist Showcase in Asheville

Dallas Event Slated For August 21-24 With Charlie Peacock, Tom Jackson, Jan Smith, Ryan Dobson, The Afters And Others
NEWS SOURCE: Springboard Entertainment
June 16, 2008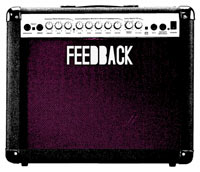 Franklin, TN (June 6, 2008) - FEEDBACK Conference is pleased to share that its first event of 2008, recently held in Asheville, NC, was a great success and it is gearing up for an even better weekend in Dallas, TX in August.
"The most exciting thing to our team is to see artists go into the weekend passionate about getting a record deal and leaving passionate about their calling," explains event co-founder, Terry Weaver. "Asheville featured some amazing times of worship (led by Courtney Phelps and This Is Luke, two artist who were attendees last year) and community for not only the artists, but everyone involved. God really moved in ways that words can't even express. I can't wait to see what He is going to do in Dallas - everything is bigger in Texas!
Held at the beautiful Lake Junaluksa Conference and Retreat Center, highlights from Ashville include sessions with Charlie Peacock, Shaun Groves, Mark Stuart, Ryan Dobson and respected performance coach, Tom Jackson.
"Going from bad to good is easy - going from good to great takes a lot more work!" explains Jackson. "Artists need to always have the attitude of wanting to learn, wanting to improve their ministry. And, attending events like the FEEDBACK Conference is one of the things that can help set an artist apart from the crowd, help get their message out there, and make their mission more effective."
Stuart, speaker and frontman of now retired Grammy and Dove winning band Audio Adrenaline, continues, "I love to mentor and teach, and at FEEDBACK I found a generation of artists that where so hungry to learn how to serve God through their art. It was... inspiring!!!"
While the main focus of FEEDBACK is cultivating both the ministry and business aspects of an artist's career, the Conference also plays host to a great Artist Showcase. The winner of the Asheville competition is Spartansburg, SC based band, Good Tomorrow. The rock foursome won a grand prize package including: Album production from Flintrock Productions, a photo shoot from Tyler Andrews Photography, graphic design work from Artillery Media, cd duplication from Litho Express, radio promotion from Pure Tracking and an endorsement from Risen Drums.
"We are humbled and grateful to be named the 2008 winners of the Asheville conference - it was honestly a huge shock," says Matt Bailey, frontman for the group. "It was exciting to receive such great feedback about our music and know that professionals in the music industry see potential in our art and ministry."
He continues: "The sessions at FEEDBACK are great, the speakers top-notch, and the staff's heart for helping artists find their purpose in Christian music is a rare find. The showcase reviews are definitely helpful, and although they are typically the initial draw for most bands who want to get 'discovered,' the overall experience of FEEDBACK and the insight gained was the real draw to why we came back for the second time. It's a conference we would recommend to any artist (signed or unsigned) who is serious about their call to music."
With the goal of equipping artists to be effective in their mission, FEEDBACK Dallas boasts a line-up of industry veterans who will cover all aspects of being an artist; from technique and artistry to faith and ministry. Speakers and presenters for the conference include Charlie Peacock (speaker, author, songwriter, producer), Ryan Dobson (speaker, author), Jamie George (pastor, speaker), Tom Jackson (performance consultant for Taylor Swift, Jars of Clay), Jan Smith (vocal coach for Usher, Rob Thomas), Chris Seay (speaker, author, pastor) and Shaun Groves (artist, advocate, songwriter), as well as a plethora of record label executives, marketing gurus and music industry experts. Artists include The Afters, Stephanie Smith and Sleeping At Last.
FEEDBACK Dallas will be held at Camp Copass Conference and Retreat Center August 21-24.
About FEEDBACK Conference
Launched in 2007 by a team of industry veterans, FEEDBACK Conference is an event for all artists, no matter their style, genre or target audience. The event is designed to give artists the tools they need to be more effective in their mission through practical teaching, passionate worship and relevant resources. The goal is to not only provide artists the chance to be heard by the industry, but also the opportunity to be able to make an impact with or without the help of a record label. Sponsors for the 2008 FEEDBACK Conference are World Vision, Daisy Rock, Litho Express, Larrivee Guitars, Artillery Media, Risen Drums, Pure Tracking and StickersAndMore.com, dropcards, Ditech Audio, Agape Fest and Greenville College. For more information about the FEEDBACK Conference, a complete program and registration information, please visit www.FEEDBACKconference.com.
###

[2019]
Jan. | Feb. | March | April | May | June | July | Aug. | Sept. Oct. | Nov. | Dec.
[2018]
Jan. | Feb. | March | April | May | June | July | Aug. | Sept. | Oct. | Nov. | Dec.
[2001 - 2017]
Visit our complete MUSIC NEWS ARCHIVE