AUDIO A's HANDS & FEET PROJECT HIT HARD BY HURRICANE GUSTAV!
The Haitian orphanage needs your help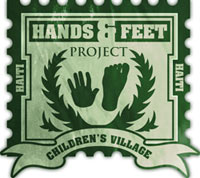 NEWS SOURCE: Hands & Feet Project
August 30, 2008
Brothers & Sisters, the Hands & Feet Project DESPERATELY needs your help. Please check out www.handsandfeetproject.org for more information.
Please pray for Haiti. Hurricane Gustav pounded the southern coast of Haiti throughout this past week. Thank God all of our children and staff are safe. However we have had major damage to our property, far worse than when Noel hit last November.
Gustav has turned our Children's Village into a rock quarry. The supplies (food, clothes, diapers, tools, etc) have all been DESTROYED and both houses where the kids lived were flooded and are unlivable right now. Our brand new two-story garage/depot/apartment is buried in five feet of mountain rock and we don't yet know if it will be salvageable.
Two of our children's houses have 3-4 feet of water in them. All 36 kids and the nannies are currently living in the main house. Many of our perimeter walls have been destroyed. Larry, one of our new US staff, cannot get his truck out because it is literally covered (to the roof) in boulders. *See attached picture below* We are so thankful that Larry and Michelle are there caring for our kids. I will be joining them in a week to assist in the clean-up.
Please pray for this devastated island nation... and pray about possibly being a part of their recovery (whatever that may mean for you)! We ask that you prayerfully [2 Cor. 9:7] consider a donation to the Hurricane Gustav Relief Fund. If each person donated only $1, imagine the difference we could make!!
To donate online, please CHIP IN HERE
To mail-in a contribution, please SEND here:
Gustav Relief
c/o Hands & Feet Project
PO Box 682105
Franklin, TN 37067
Thank you.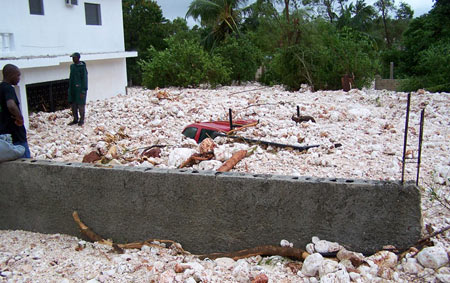 ###