UPDATE: STORMS CONTINUE TO RAVAGE AUDIO A's HANDS & FEET PROJECT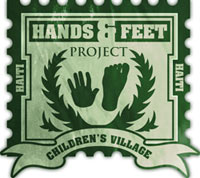 NEWS SOURCE: Hands & Feet Project
September 3, 2008
This just in from Audio A and the Hands & Feet Project...
Hurricane Hanna is causing our river to rage (again!) and all are quite worried that the worst is yet to come!! Tropical Storm Ike is also forming just east of the island...WHEN WILL IT END? A temporary wall has been constructed, but it will not hold back another rock slide like that last one we experienced... we simply cannot take another flood right now.
PLEASE continue to pray for this Project, for the children, the staff and the entire island of Haiti!! Your prayers are SO important to this mission!!
On a lighter note: Thanks to your generosity, we have raised just over $5000 and clean-up has begun! It is going to be a LONG and arduous process, so please continue to keep the Project in your thoughts and prayers and continue to spread the word about this need!
Be sure to check out the new pictures posted in the PHOTOS section.
For more information, check out www.handsandfeetproject.org
To donate online, please CHIP IN HERE
To mail-in a contribution, please SEND here:
Gustav Relief
c/o Hands & Feet Project
PO Box 682105
Franklin, TN 37067
Thank you!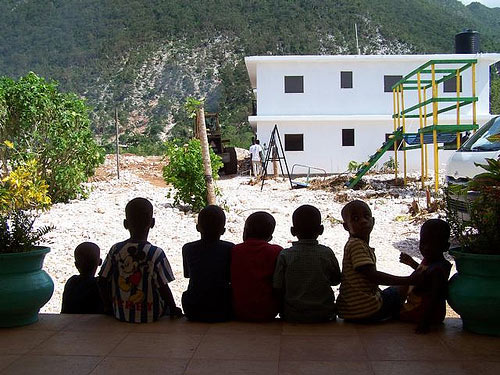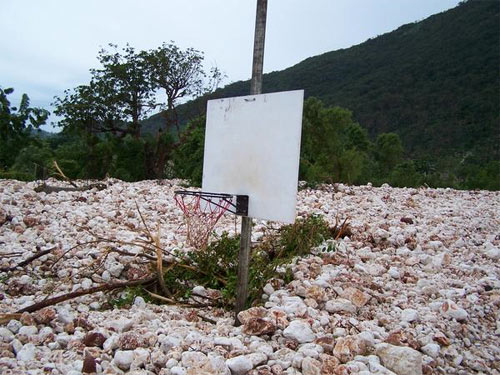 **An example of just how deep the rock slide is!!**
###

[2020]
Jan. | Feb. | March | April | May | June | July | Aug. | Sept. | Oct. | Nov. | Dec.
[2019]
Jan. | Feb. | March | April | May | June | July | Aug. | Sept. | Oct. | Nov. | Dec.
[2001 - 2018]
Visit our complete MUSIC NEWS ARCHIVE