THE ALMOST OFFER "NO GIFT TO BRING"
NEWS SOURCE: The Almost, a Jesusfreakhideout.com report
October 20, 2008
With a brand new Christmas EP releasing on November 25th, The Almost have offered some great package options for fans to pick it up. Below is the band's announcement...
"The holidays are right around the corner. This in mind, you should stop by the store and check out these limited edition, and totally rare merch packs we just added. All in honor of our latest release No Gift To Bring - the new holiday EP scheduled to hit stores November 25th. Underoath's own Tim McTague recorded and produced it, so you know it's the bee's knees! Reserve your copy early to get your hands on a bunch of cool extras including the first official poster we have ever put out, and our seriously gnarly Christmas ornament. It makes a cool gift.

It's true that you can get our new EP anywhere. But you can't get ANY of the limited edition extras anywhere else. We started the presale early since the American Apparel shirt, Ornament, and Poster are limited to small quantities. The EP is only $7!!

Don't procrastinate on your holiday shopping like I do… Start early so you won't hate life!

We love you! And Happy (way early) Holidays

- Jay"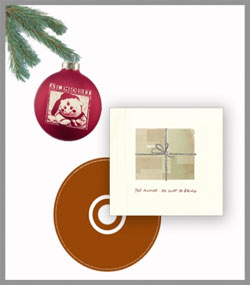 ###