THOUSAND FOOT KRUTCH SET TO PERFORM AT
2009 13TH ANNUAL X GAMES
Performance in Conjunction with "Best of the Beat" for Taco Bell®'s Feed The Beat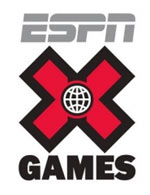 NEWS SOURCE: Overture-Media
January 20, 2009
Seattle, WA...January 20, 2009...Tooth & Nail Records' Thousand Foot Krutch is set to perform on Thursday, January 22 at the Winter X Games 13 in Aspen/Snowmass, CO. as part of the "Best of the Beat" for Taco Bell®'s Feed the Beat program, which the band was voted as one of three winners in 2008. The band will perform at the X Games village at 5:30 PM Mountain time.
Thousand Foot Krutch is no stranger to the sports arena as it was "Rawkfist" that became the first great sports anthem of the 21st century, being heard everywhere from sports stadiums to commercials (NHL, NFL and major league baseball, ESPN).
The Winter X Games are a premier winter action sporting event showcasing more than 200 of the world's best athletes. The games are held January 22-25, 2009 and aired live on ESPN and ABC and affiliates. Admission to the games is free to the public.?
About "Best of the Beat":
The "Best of the Beat" winners can thank the legions of devoted fans who voted this October and November 2008 on Taco Bell's Virtual Music Festival Web site (www.feedthebeat.com). More than 180,000 votes were cast over six weeks and Thousand Foot Krutch was one of the three bands that outlasted the competition to win the bracket-style contest.
About Thousand Foot Krutch:
Thousand Foot Krutch, started by frontman/songwriter Trevor McNevan, have sold a half-million copies to date of their albums "Set It Off," "Phenomenon," "The Art Of Breaking," and "The Flame in All of Us." The band hit the musical scene with the "Phenomenon" album and branched into radio with songs "Rawkfist" (Phenomenon) and "Move" (The Art of Breaking). TFK has shared stages with a wide mix of headliners including Switchfoot, Chevelle, Three Days Grace, 311 and Sevendust.
The band most recent release, The Flame In All of Us, has garnered such praise as "shows the passion and heart," "best album to date," and "bright new chapter for Thousand Foot Krutch." In addition, Thousand Foot Krutch's Active Rock/Alternative single "Falls Apart" debuted in the Top 40. The single climbed into the Top 30 marking the band's third Active Rock/Alternative single to break into the Top 30 on the charts following the hit songs "Rawkfist" and "Move."
For more information on Thousand Foot Krutch, their tour dates and other current news visit their MySpace, www.myspace.com/thousandfootkrutch.
###

[2022]
Jan. | Feb. | March | April | May | June | July | Aug. | Sept. | Oct. | Nov. | Dec.
[2021]
Jan. | Feb. | March | April | May | June | July | Aug. | Sept. | Oct. | Nov. | Dec.
[2001 - 2022]
Visit our complete MUSIC NEWS ARCHIVE