MUSIC INDUSTRY BUZZ SURROUNDS BEST
SELLING NEW ARTIST OF THE YEAR
BLUETREE DURING GMA WEEK
"God Of This City" Becomes Multi-format Top 20 Radio Hit

NEWS SOURCE: Hoganson Media
April 23, 2009
(Nashville, TN) April 23, 2009 – Belfast, Ireland-based modern worship band Bluetree attended GMA Music Week in Nashville for the first time and completed more than 40 interviews and hundreds of planned and chance meetings at the annual event that culminates today with the Dove Awards.
Bluetree entered GMA Week as the best selling new artist of the year, having held the No. 1 slot for sales at Christian Retail stores nationally for four consecutive weeks with its widely acclaimed album, God Of This City, which released March 3 on the Lucid Artist label. While at GMA, the band's radio single and title track to its top selling album became a top 20 hit at multiple radio formats, moving up at R&R to No. 18 on both the AC Monitored and Indicator, No. 20 on the CHR and No. 19 on the Soft AC / Inspirational charts and continuing to climb.
Phillip Brooks with KBMQ radio (Monroe, LA) underscores the band's success: "Bluetree is a band of merry gentlemen with hearts of passion for God, encouraging the convinced and challenging the unconvinced...plainly spoken...their music moves people towards God!"
"When I met and interviewed Bluetree, I was so impressed and inspired by their hearts for God and His people," says Jamie Wilson, Director of Content, hearitfirst.com, a leading Christian music website with over 198,000 members delivering 1.2 million page views a month. "'God Of This City' has had such a huge impact and I am pleased to know that the men behind that song are so humble and passionate for the Gospel. Their sense of humor was a great surprise and their energy was contagious! Bluetree stands out as my favorite interview of GMA 2009."
As the successes mount at radio and retail, the band continues to give away for a limited time its compelling, congregation-ready song "Each Day" from its acclaimed God Of This City debut album. The free song can be found at http://www.givmusic.com/bluetree. There is also a compelling acoustic video performance and explanation of the song, "God Of This City," by Bluetree lead vocalist/guitarist Aaron Boyd on the site.
Written by Bluetree during a mission trip and while the band was on stage performing worship songs in the Climax Bar, a club which doubles as a brothel in the Red Light district of Pattaya, Thailand, "God Of This City" became a message of hope for the people of Pattaya and beyond. The song is also being sung in churches across the world, with the Willow Creek Association recently concluding its worship pastor seminar with the song. It was further recorded by Chris Tomlin and Passion and became the name and theme for the latest Passion project and world tour.
With an unabashed attitude of worship running through all of the songs on God Of This City, the album also reflects the highs and lows that inevitably come with the journey of faith. And that's exactly what Boyd hopes that listeners will experience when listening to Bluetree—hope not necessarily dictated by circumstance—the moment when God does some of His best work and shaping.
Critics from the Lexington Herald-Leader, Belfast Telegraph and StereoTruth.net to Worship Leader, ChristianMusicToday.com, CBN.com and CBA Retailer + Resources and more are heralding Bluetree's God Of This City, describing it as "stunning debut album," "inspired and inspiring," "an experience," and calling the band the "next big leader" and "freshest sounding" with "compelling musicality."
Learn more about Bluetree at http://www.lucidcreativeservices.com/bluetree, www.givmusic.com/bluetree.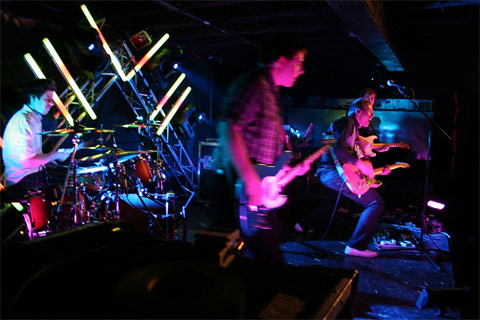 Bluetree opens up Gospel Music Week in Nashville with a rousing performance at Rocketown.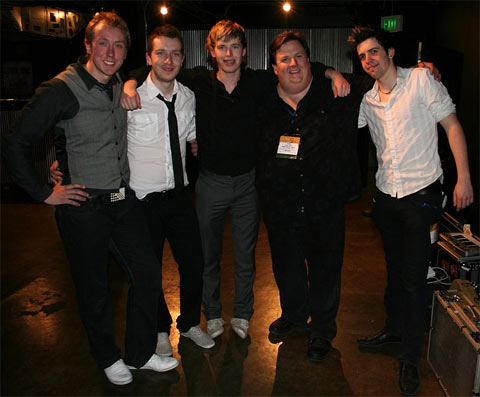 Pictured at Rocketown (l-r) are: Aaron Boyd, Pete Kernoghan and Conor "Shiny" McCrory, Bluetree; Mike Alley, WRBS FM (Baltimore, MD); and Johnny Hobson, Bluetree. (Not pictured is Bluetree member Pete Nickell)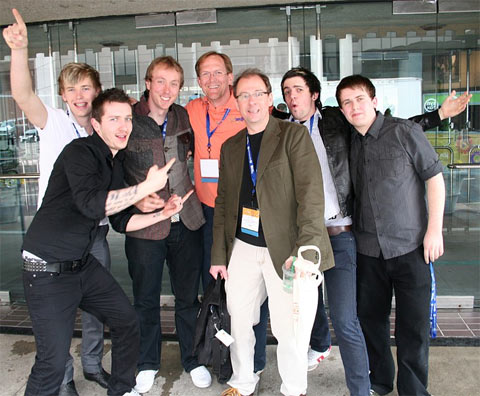 Pictured at the Nashville Convention Center (l-r) are: Bluetree's McCrory, Kernoghan and Boyd; WDJC-FM's Ronnie Bruce (Birmingham, AL); radio promoter Chris Hauser; and Bluetree's Hobson and Nickell.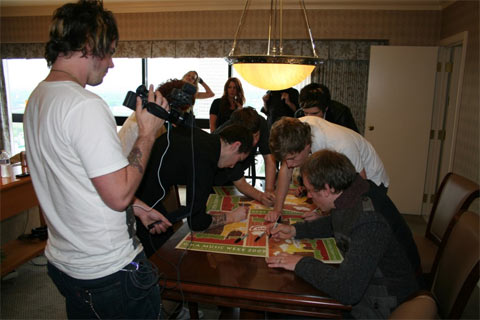 Bluetree members autograph posters for hearitfirst.com.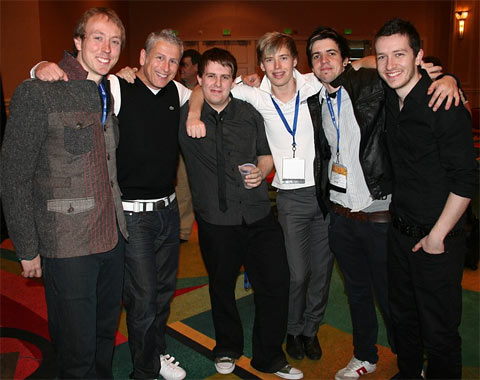 Bluetree and Louie Giglio meet at NCC.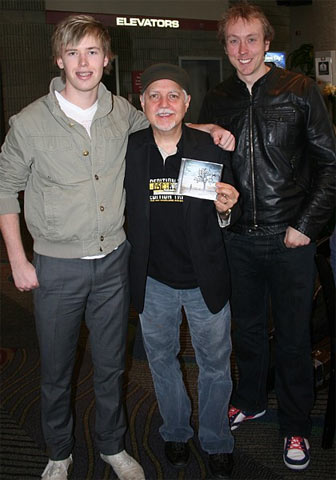 Bluetree members greet legendary guitarist Phil Keaggy.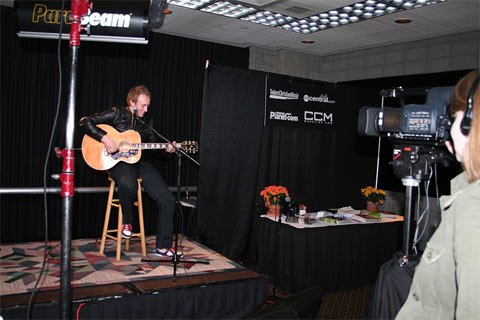 Bluetree's Aaron Boyd plays "God Of This City" for Salem Communications during GMA Week.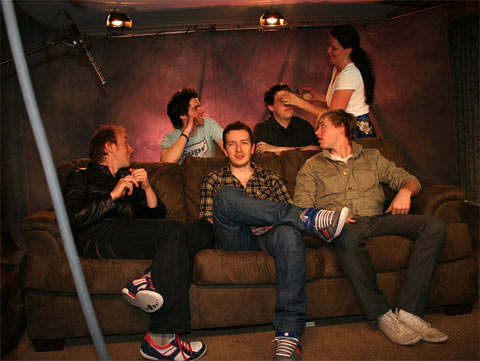 Bluetree is spruced up for CBN International's One-Cubed youth video program during GMA Music Week.