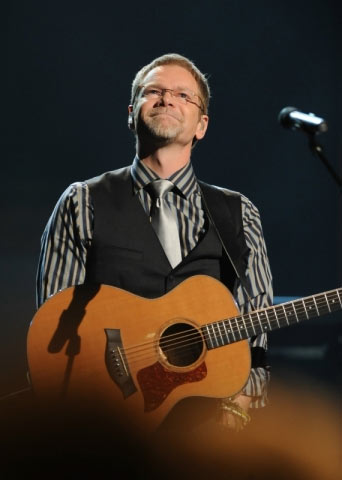 Steven Curtis Chapman was named Artist of the Year for the 7th time in his career, as well Songwriter of the Year.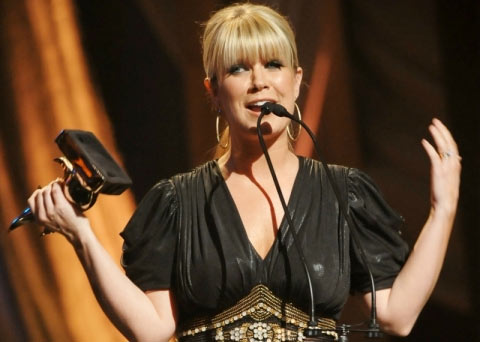 Natalie Grant encouraged young girls to follow their dreams in her acceptance of her Dove Award for Female Vocalist of the Year, the fourth straight year she has been the recipient of that honor.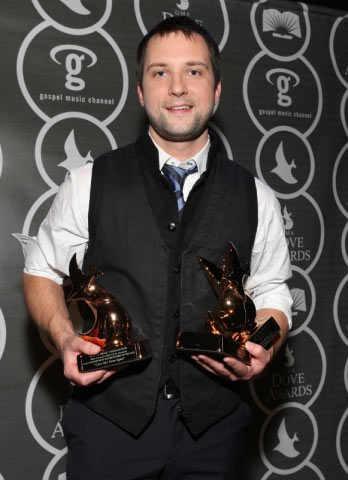 Brandon Heath juggled his three Dove Award trophies backstage. Heath took home birds for Male Vocalist of the Year; Song of the Year and Pop/Contemporary Song of the Year.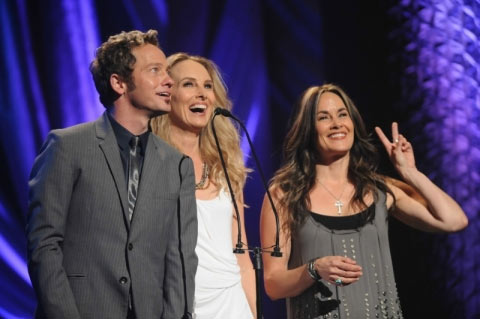 TobyMac joins new Christian music duo Chynna-Vaughan to present Artist of the Year at Dove Awards. Earlier, TobyMac received his own Dove for Long Form Video.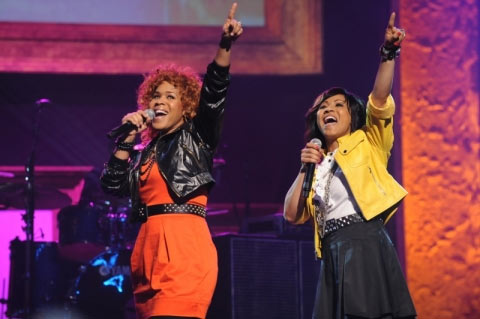 Sister duo Mary Mary (Tina and Erica Campbell); brought a joyous opening to the Dove Awards with a rousing performance of "Get Up," which later won a Dove Award for Urban Recorded Song.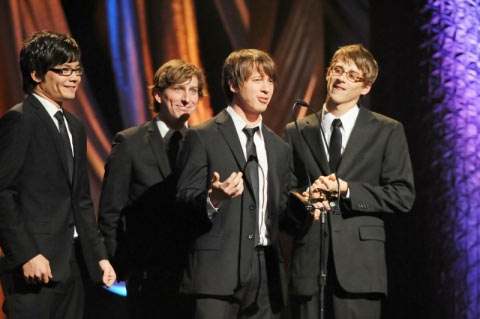 Tenth Avenue North received their New Arist of the Year Dove Award, thanks in part to the fans. For the first time, the Gospel Music Association invited music fans to participate in voting for New Artist and Artist of the Year. 250,000 votes were cast online and through text messaging.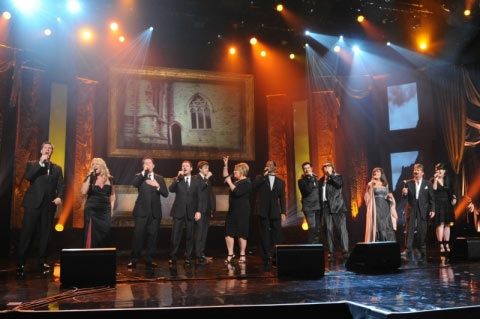 Paying tribute to the deceased Dottie Rambo brought musical luminaries together for a moving performance of the Hall of Fame singer-songwriter's classic songs. From left to right: Kim Hopper; Brian Free & Assurance; Sandi Patty; Larnelle Harris; Jason Crab; Ronnie Milsap, Reba Rambo McGuire, Dony McGuire and Destiny McGuire.
Casting Crowns has been crowned Group of the Year five straight years. Christmas Album and Short Form Videos made them triple winners at this year's Doves.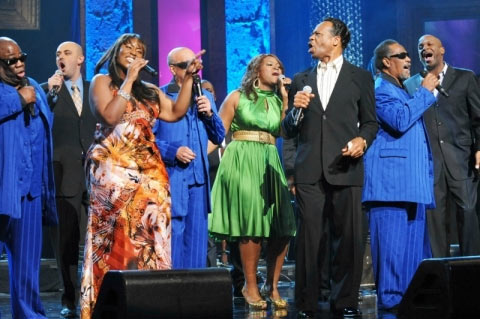 The 40th Dove Awards closed with a celebration of the 40th anniversary of Edwin Hawkins' "Oh Happy Day" recording becoming gospel's first mainstream crossover hit. Joining Hawkins onstage were the Blind Boys of Alabama, Phil Stacey, Mandisa, Melinda Watts and Donnie McClurkin.