Tooth & Nail Monday Monthly Update + May 2009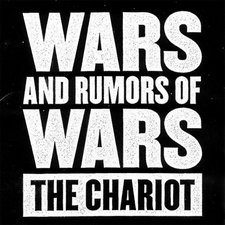 NEWS SOURCE: Overture Media
May 4, 2009
In the Studio...
Oh Sleeper is beginning to record on their sophomore album (title TBD). Recorded/Mixed with Andreas Magnusson (Haste The Day, Agony Scene, Famine) in Richmond, VA.
Secret & Whisper just finished recording their sophomore album as well. More details to come!
The Almost also entered the studio in recent weeks recording their sophomore album follow up to the hit "Southern Weather." You can watch the band live in the studio here.
Touring...
Ruth
and
Falling Up
are running down the West Coast for tour dates, be sure to catch them in a city near you. Dates found
here
.
Emery is heading out on the "Zumiez Couch Tour" beginning May 30th. Dates can be found here.
Haste the Day, The Chariot, Project 86 and Oh Sleeper will be heading out next month on the "Scream the Prayer Tour" kicking off June 26th. Tour dates to be announced soon.
Releases...
Tomorrow,
The Chariot
releases "Wars and Rumors of War" (Solid State Records). The band is currently streaming the entire album on their
Myspace
.
Hawk Nelson is finishing their fourth studio album due out this fall "Live Life Loud." Be on the lookout for more info on this anticipated release.
Thousand Foot Krutch will also be releasing this fall -- titled "Welcome to the Masquerade" -- another highly anticipated release from Tooth & Nail this fall. You can now download a FREE single from the new album at the album's site. This single is also a part of the Taco Bell FeedTheBeat.com as one of three winners of the fan voted contest in 2008.
Podcast...
Check out Phillip LaRue on Relevant Magazine's Podcast this week: Podcast 4/29/09.
Twitter...
Jeremy Camp
is inching towards 10,000 followers, are you
following
?
Others you should be following: TFK, Hawk Nelson, Bebo Norman, BEC Recordings, Overture Media
GMA Week 2009 and
Tooth & Nail / BEC Recordings Lunch:
Check out some photos from the week April 19-23rd here and here.
Also continued congrats to KJ-52 and Seventh Day Slumber for their Dove Award wins!
More to come next month...


[2022]
Jan. | Feb. | March | April | May | June | July | Aug. | Sept. | Oct. | Nov. | Dec.
[2021]
Jan. | Feb. | March | April | May | June | July | Aug. | Sept. | Oct. | Nov. | Dec.
[2001 - 2022]
Visit our complete MUSIC NEWS ARCHIVE