STEVEN CURTIS CHAPMAN RECEIVES PRESIDENTIAL VOLUNTEER SERVICE AWARD
Recognized For Tireless Work For Orphan Care Around The World

NEWS SOURCE: Vining Media
May 11, 2009
Nashville, TN - May 11, 2009 - At the Nashville stop of the United Tour, the nationwide concert co-headlined by Steven Curtis Chapman and Michael W. Smith, in front of a sell-out crowd, family and friends, Chapman was awarded by Smith with the Lifetime Volunteer Service Award from The President's Council on Service and Civic Participation. This service honor recognizes Chapman's tireless passion of caring for the millions of orphans around the world through Show HopeTM, the orphan care ministry started by he and his wife, Mary Beth. This lifetime achievement service award, the highest level possible from The President's Council, comes on the heels of the recent recognition of the Chapman's and their orphan care advocacy from the Children's Hunger Fund's Children's Champion Award.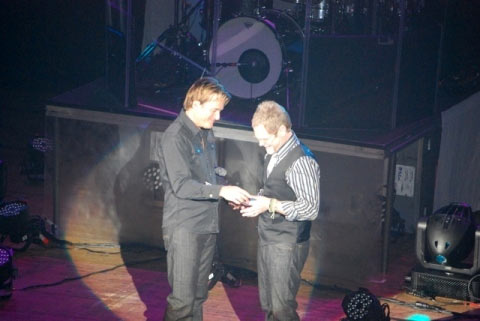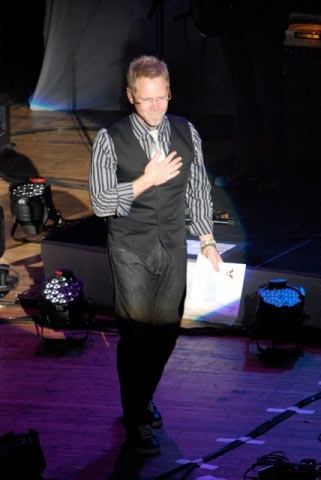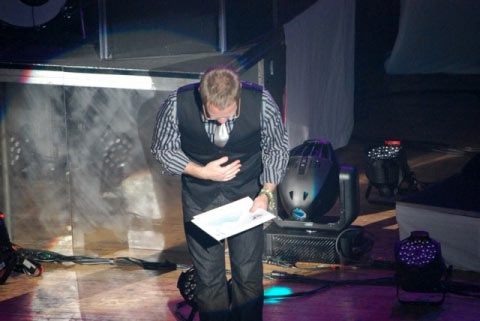 ABOUT THE PRESIDENTIAL VOLUNTEER SERVICE AWARD
The President's Council on Service and Civic Participation was established in 2003 to recognize the valuable contributions volunteers are making in our communities and encourage more people to serve. The Council created the President's Volunteer Service Award program as a way to thank and honor Americans who, by their demonstrated commitment and example, inspire others to engage in volunteer service. Recognizing and honoring volunteers sets a standard for service, encourages a sustained commitment to civic participation, and inspires others to make service a central part of their lives. The Council was established to recognize the important contributions Americans of all ages are making within their communities through service and civic engagement. Administered by the Corporation for National and Community Service, it brings together leaders from the worlds of business, entertainment, sports, education, government, nonprofits, and the media. Michael W. Smith is the Vice-Chair of The President's Council on Service and Civic Participation, co-chairing with Jean Case, founder of The Case Foundation. Some of the other serving Council members are Tony Dungy (former head coach, Indianapolis Colts), Cokie Roberts (ABC News political news correspondent) Roxanne Spillett (President of the Boys & Girls Club of America), among others.
In a country that has a long and proud tradition of volunteer service, volunteers are committed more than ever to to help others in this country and around the world to bring us together as families, as neighbors, as communities, and as a nation.
For more information about Show Hope and the President's Volunteer Service Award, please visit www.ShowHope.org and www.presidentialserviceawards.gov/tg/pvsainfo/dspAboutAwards.cfm.
###


[2021]
Jan. | Feb. | March | April | May | June | July | Aug. | Sept. | Oct. | Nov. | Dec.
[2020]
Jan. | Feb. | March | April | May | June | July | Aug. | Sept. | Oct. | Nov. | Dec.
[2001 - 2020]
Visit our complete MUSIC NEWS ARCHIVE