JFH NEWS SHORTS FOR June 2, 2009
News on House Of Heroes, Project 86, KJ-52

NEWS SOURCE: a Jesusfreakhideout.com report
June 2, 2009
House Of Heroes
The new House of Heroes Meets the Beatles EP releases next week, June 9! Check out this announcement from the band... "We are now only 1 week away from getting you guys some new music!!! No new House of Heroes jams this time around, but rather 3 Beatles covers! It'll be like leaving a House of Heroes show in a time machine destined for 1964, but due to a little mis-hap you stop in 1996 and catch a bit of a Weezer show, and then continue on to 1964 to see the Fab Four themselves!!! Trust me. Just think that while you listen to this EP next Tuesday! You can Pre-Order it on iTunes right now!! For my peeps who prefer a physical copy of their music over a digital download, I apologize that we do not have a plan for a physical release at this moment. HOWEVER, there has been talk of doing a small limited run of CD's and/or maybe even some VINYL!!! So we'll keep you updated on all of that jazz."

The guys also have released the artwork for the new album. Check it out below...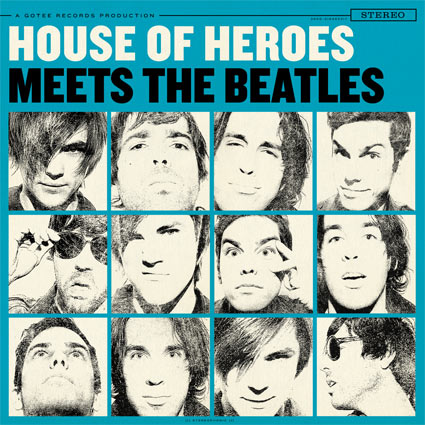 Project 86
Project 86's Picket Fence Cartel drops next month on the 14th but the band will be debuting a third new song from it this Thursday on their MySpace page! The band promises, "New Song coming Thursday! NOON PST. BE HERE. NEW SONG. IT WILL MELT YOUR FACE." The hard driving album indeed will melt faces, but how about the album cover art? Mmm... not so much (especially after the incredible packaging for Rival Factions). Thankfully the art doesn't reflect how sweet the album sounds... (In the meantime, check out TWO new songs from Picket Fence Cartel on the band's MySpace now!)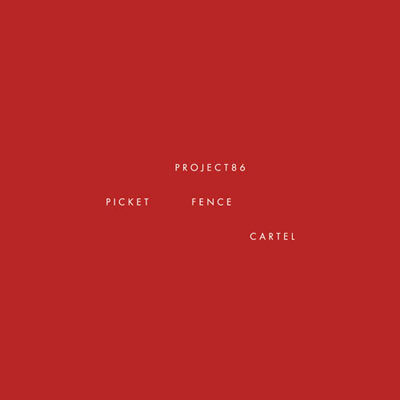 KJ-52
New video podcast from KJ!...
"Here is a 14 minute video podcast running down last week and this week... Please hit me @ www.kj52podcast.com and let me know about the ? asked in this podcast..."
For more info on these artists, visit the JFH Artists Database.


[2022]
Jan. | Feb. | March | April | May | June | July | Aug. | Sept. | Oct. | Nov. | Dec.
[2021]
Jan. | Feb. | March | April | May | June | July | Aug. | Sept. | Oct. | Nov. | Dec.
[2001 - 2022]
Visit our complete MUSIC NEWS ARCHIVE