JFH NEWS SHORTS FOR MONDAY JUNE 15, 2009
News on Nevertheless, Project 86, Joy Williams, Starflyer 59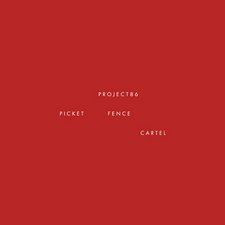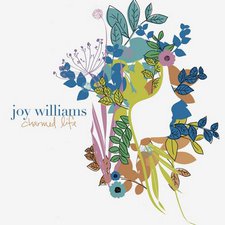 NEWS SOURCE: a Jesusfreakhideout.com report
June 15, 2009
Nevertheless Begin Work On New EP
Despite murmurs from the band about calling it quits this Fall, Nevertheless has decided to keep trucking on as an independent act and are working again on new music! The band wrote today, "Also, we will keep you posted on twitter and myspace about some new music we're recording right now... music about falling in love... the ocean... the summer... an EP." More to come soon...
Project 86 To Unveil New Song and Live Chat Thursday
The release of Picket Fence Cartel is less than a month away now! Today the band announced, "We will be releasing another new song from our forthcoming LP Picket Fence Cartel THIS THURSDAY @ noon PST, followed by a live chat @ 6 P.M. PST! The number is 949-287-4936! Stay tuned! And don't forget to to start grabbing your tickets for our summer tour!" For the latest, including streams of other new songs, visit www.myspace.com/project86
Joy Williams Releases New Digital Remix EP
Remixes of selections from Joy Williams new early 2009 EP release have hit iTunes. The singer/songwriter writes, "Charmed Life (Remixes) - EP is on iTunes NOW! Art design by Katie Moore: http://myspace.com/thisnotthis Check out the "Charmed Life (Olaj Remix)" and the "I'm Gonna Break Your Heart (Lark Remix)" on my MySpace or FB page now!"
Starflyer 59 Offers Recording Services
Jason Martin of Starflyer 59 is now offering his studio talents to the public. Today, Martin announced, "Whether you need to record a full album, or have recorded elsewhere and would like your record to be mixed and mastered, we can handle any and all aspects of your recording needs. For audio samples, rates, and all FAQ go to: www.jasonmartinrecording.com. JMR" Speaking of Starflyer, the band is releasing a new project, Ghosts Of The Past, consisting of rarities and such from throughout the years, on July 28th!
For more info on these artists, visit the JFH Artists Database.


[2021]
Jan. | Feb. | March | April | May | June | July | Aug. | Sept. | Oct. | Nov. | Dec.
[2020]
Jan. | Feb. | March | April | May | June | July | Aug. | Sept. | Oct. | Nov. | Dec.
[2001 - 2020]
Visit our complete MUSIC NEWS ARCHIVE