INPOP RECORDS BOASTS BIG WEEK AT RADIO WITH TWO NO. 1 HITS
Mat Kearney and Everyday Sunday Top the Christian Hit Radio and Rock Charts Respectively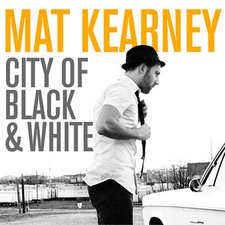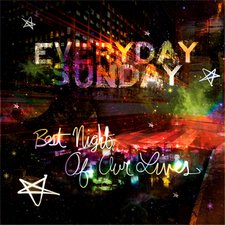 NEWS SOURCE: Savvy Media
June 25, 2009
(NASHVILLE, Tenn.) June 25, 2009--Inpop Records artists captured the top spots at Christian radio this week, with singer/songwriter Mat Kearney dominating the CHR chart and pop-rock outfit Everyday Sunday claiming the No. 1 song at Rock radio.
"Closer to Love," the debut single from Kearney's new Inpop/Columbia/Aware project, City of Black & White, marks his first No. 1 song at Christian radio. Chris Hauser of Hauser Promotions, who is promoting the song to radio, comments, "I'm thrilled and honored to be attached to Mat Kearney's first career No. 1. His music is way more than just a job to me. He speaks to me, moves me and inspires me with his take on life."
Also No. 1 this week is Everyday Sunday with the first single, and title track, from its June 16 release, Best Night of Our Lives, which climbed to No. 3 on iTunes' Top Christian Albums chart. "Best Night of Our Lives" is the second Rock radio hit for Everyday Sunday, following "Wake Up! Wake Up!" from its 2007 Inpop Records debut of the same name. A remixed version of the single by Soul Glow Activatur from Family Force 5 is also currently being offered as a bonus track exclusively through iTunes.
Trey Pearson, founder and frontman of Everyday Sunday, remarks, "We are so excited to have 'Best Night of Our Lives' go No. 1 at radio the week of our new album release. We had so much fun making this record, and it's rewarding to see so many old and new fans rallying in support of our latest project."
"It is a huge privilege to hold the number one positions on two charts simultaneously," says Shara Katerberg-Hsu, director of marketing at Inpop Records. "This is the first number one for Mat Kearney, who was first embraced by Christian radio when he broke records at CHR five years ago. Everyday Sunday's latest accomplishment at Rock marks the band's third No. 1 since signing with Inpop two years ago, solidifying its staying power as a first class rock act in our industry. Congratulations to both artists, and many thanks to the promoters and our friends in radio who have continued to support Inpop through the years!"
Kearney initially sprung onto the music scene in 2004 with Bullet, his first national release and label debut on Inpop Records. In addition to spawning the hit song "Undeniable," Bullet caught the attention of Aware Records, label home to John Mayer, Train and Five For Fighting. Kearney and Inpop Records inked a general-market partnership with Aware/Columbia Records in 2005, and he released his sophomore project, Nothing Left To Lose, in 2006. The album garnered Kearney Dove Awards for New Artist of the Year as well as Rap/Hip Hop Recorded Song ("Trainwreck") and prominent licensing placements on popular shows including "Grey's Anatomy," "Bones," and "Friday Night Lights." He was additionally featured as a VH1 You Oughta Know artist and headlined the first VH1 "You Oughta Know" tour. Kearney has also toured with John Mayer, Sheryl Crow, The Fray, Jason Mraz and most recently Keane in the spring of 2009. On June 19, 2009 Kearney kicked off a headlining tour in support of City of Black & White, which debuted last month at No. 1 on the Christian SoundScan charts and No. 13 on the Billboard 200. For more information, visit http://www.matkearney.com/ or www.myspace.com/matkearney.
Comprising Trey Pearson (lead vocals), Tyler Craft (bass), Kevin Cramblet (drums) and Nick Spencer (guitar), Everyday Sunday hails from Columbus, Ohio. Attracting a national audience with its 2001 independent Christian Hit Radio single, "Just a Story," Everyday Sunday joined Flicker Records' roster in 2002. The band released two successful projects with Flicker, Stand Up and Anthems for the Imperfect, while raking in numerous accolades, including being named among CCM Magazine's "Favorite New Artists of 2003," as well as "Best New Artist of the Year" by TVU Music Television. The band's Inpop Records debut, Wake Up! Wake Up!, released May 22, 2007, yielding the No. 1 CHR hit "Find Me Tonight" as well as Rock chart-topper "Wake Up! Wake Up!". The album's title track was additionally named 2007 Rock Song of Year by Radio & Records. The band's follow-up, Best Night of Our Lives, produced by Mark Lee Townsend (Relient K, Jennifer Knapp, Supertones) and mixed by JR McNeely (Paramore, Jeremy Camp, tobyMac), finds Everyday Sunday exploring a more aggressive rock approach. In additional to a busy summer festival season, Everyday Sunday will once again be featured on Acquire The Fire's national tour this fall. For more information on Everyday Sunday, visit: www.myspace.com/everydaysunday.
Founded in 1999, Inpop Records is home to a variety of artists including newsboys, Superchick, Shane & Shane and Mat Kearney, among others. For more information, visit www.inpop.com.
###
For more info on Mat Kearney, visit the JFH Artists Database.
For more info on Everyday Sunday, visit the JFH Artists Database.


[2022]
Jan. | Feb. | March | April | May | June | July | Aug. | Sept. | Oct. | Nov. | Dec.
[2021]
Jan. | Feb. | March | April | May | June | July | Aug. | Sept. | Oct. | Nov. | Dec.
[2001 - 2021]
Visit our complete MUSIC NEWS ARCHIVE