JFH NEWS SHORTS FOR WEDNESDAY AUGUST 26, 2009
News On TobyMac, Abandon, Thousand Foot Krutch, Relient K, Flyleaf, Living Sacrifice, Inhale Exhale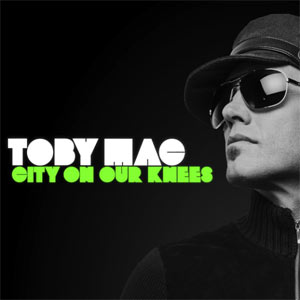 NEWS SOURCE: a Jesusfreakhideout.com report
August 26, 2009
>> New TobyMac Single Hits Digital Outlets
tobyMac's first single, "City On Our Knees", off his upcoming release scheduled for early 2010 is available now wherever you buy digital music including iTunes. To get the story behind the song, visit toby's MySpace page. You can also check out the song on Youtube. Be sure to follow toby on Twitter for all the latest news surrounding the new release. tobyMac will once again headline his popular Winter Wonder Slam 2009 Tour featuring the talents of: Relient K, B. Reith, and Stephanie Smith. For the first time ever the tour will head to the West Coast as well as making its way to New York City, Fairfax, VA, Pittsburgh and numerous other cities across the states. For a complete list of tour dates visit http://winterwonderslam.com. (from EMI CMG)
>> Abandon Release Searchlights, To Tour With Fireflight
Following a year of acclaim for its self-titled digital EP ("The future looks bright"-JesusFreakHideout.com) and two #1 Rock radio singles ("Providence," "Hold On"), Texas modern rock act Abandon finally releases its debut full-length album, Searchlights. Searchlights is available now wherever you buy music including iTunes and Amazon. The set-gaining favorable comparisons to The Killers, U2, Coldplay, and Switchfoot-combines the EP with other newly heralded songs and three exclusive tracks: "Confession," "Here We Are Now" and "Safe In Your Arms." Abandon will support the record this fall on The Hope Tour with Fireflight and Remedy Drive. Check out the band's MySpace for a complete listing of tour dates. (from EMI CMG)
>> Thousand Foot Krutch Previews Masquerade On iTunes
Thousand Foot Krutch has debuted clips from each of the thirteen (stellar!) tracks from their upcoming album, Welcome To The Masquerade on iTunes. Check them out here and preorder while there! And to read our initial thoughts on the album, check out our "PReview" here.
>> Flyleaf Debuts New Track On Official Site!
Head on over to http://site.flyleafmusic.com to check out the brand new Flyleaf song "Again" from their upcoming October release Memento Mori. And it appears that if you mouse over the members on the banner at the top, you can hear clips from additional new songs. (So far only the first two are working... More to come we're sure!)
>> New Relient K Title Track Hits YouTube
Can't wait for the October 6th release of Relient K's Forget And Not Slow Down? No worries! The album's title track has appeared on YouTube! Check it out here.
>> New Living Sacrifice Album "The Infinite Order" Out November 3rd!
New Living Sacrifice album, The Infinite Order will be available in stores and online November 3rd! Living Sacrifice is legendary. Former and current members of the Christian metal band went on to play in Evanescence, P.O.D. and Norma Jean. The Infinite Order, the band's new album, was produced by Jeremiah Scott (Destroy Destroy Destroy) and mixed by Andy Sneap (Megadeth, Machine Head) and announces the return of Living Sacrifice with might and majesty. Powerful, forthright, thrashy and skillfully executed as ever, the album serves as an unapologetic reminder as to exactly why so many of today's heavy music leaders hold Living Sacrifice and their legacy in such high-esteem. As I Lay Dying singer Tim Lambesis sums it up best: "You can hear Living Sacrifice's legacy in the entire generation of bands who've come after them. And those bands still haven't caught up." (from Solid State)
>> Inhale Exhale's New Album Bury Me Alive Out October 6th!
Inhale Exhale return on October 6th with Bury Me Alive, their third release for Solid State Records. While Bury Me Alive is not a complete reinvention, every aspect of their music has been elevated to a more extreme level. The technicality is still there, but has been mastered and stepped up several notches. The post-hardcore/experimental side is also present, however, this record will elevate them to the top of the genre. Groove laden, relentless, punishing metal influenced masterpiece anyone? We have what you are looking for; Inhale Exhale's Bury Me Alive. Recorded with famed producer Travis Wyrick (P.O.D., Pillar), and mixed by metal icon Devin Townsend. For artwork and tracklisting, check out the "Bury Me Alive" album page. (from Solid State)
For more info on these artists, visit the JFH Artists Database.


[2021]
Jan. | Feb. | March | April | May | June | July | Aug. | Sept. | Oct. | Nov. | Dec.
[2020]
Jan. | Feb. | March | April | May | June | July | Aug. | Sept. | Oct. | Nov. | Dec.
[2001 - 2020]
Visit our complete MUSIC NEWS ARCHIVE