Shocking Passing News of Juan "Enoch" James
One of the Former Cross Movement Group Founders.
July 12th 1974 - October 17th 2009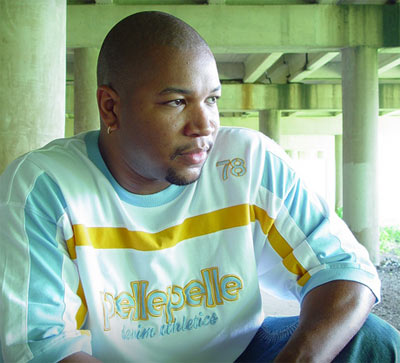 NEWS SOURCE: Melissa Foat Agency
October 19, 2009
We just got word from the Melissa Foat Booking Agency that one of the original members of Cross Movement suddenly passed away this past weekend. Below is an email from Melissa. Please keep the friends and members of Enoch's family in your special prayers... - JFH
Greetings Everyone,
Many of you knew and heard Juan "Enoch" James on Heavens Mentality, House of Reps, and Human Emergency albums put out by Cross Movement Records. However we knew him as family, friend, and brother. You may also remember one of his most famous quotable: "Introducing the LORD JESUS the CHRIST the Author the finisher of all life." On Saturday morning, October 17, 2009, Juan "Enoch" James was pronounced dead. While at his job in Houston, TX, he collapsed from what is most likely a severe heart attack. The autopsy results are not in yet to confirm the final cause of death. This was an unexpected occurrence and a complete shock to his family, friends and fans. All that is known of his condition is that he had hypertension and was on medication to stabilize his blood pressure, but nothing indicated he would suffer a heart attack. In Texas, he is survived by his wife Natalie James who gave birth to Jana James in 2005. In Pennsylvania, he is survived by Genesis James (9yrs), Juan James Jr. (11yrs.), and Chavonna James (17yrs).
If you would like to help, prayer and financial support is needed. Much Luvv Records and DaSouth.com will be organizing a benefit concert for the James family, details will be announced soon. For those whopurchase Enock's AWEthentic album in 2010, Much Luvv Records and The Bus Shop will donate 100% of all digital downloads & CD sales to his wife.
For monetary gifts, make all financial contributions payable to Natalie James at the address below:
Much Luvv Records
c/o The James Family
7640 Lone Meadow Ct.
Houston, TX 77095
Juan will be truly missed but not forgotten. He's given us all a piece of him through his music. Please continue to keep the James family in your prayers.
Grace and Peace,
Melissa Foat
Booking Manager/CEO
For more info on Cross Movement, visit the JFH Artists Database.


[2021]
Jan. | Feb. | March | April | May | June | July | Aug. | Sept. | Oct. | Nov. | Dec.
[2020]
Jan. | Feb. | March | April | May | June | July | Aug. | Sept. | Oct. | Nov. | Dec.
[2001 - 2020]
Visit our complete MUSIC NEWS ARCHIVE