EMI CMG DISTRIBUTION AND GAITHER MUSIC GROUP
EXTEND RELATIONSHIP WITH LONG-TERM AGREEMENT
Two New Gaither Vocal Band DVDs Just Released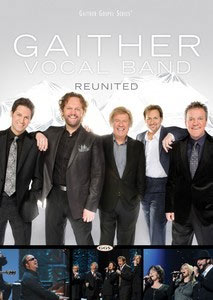 NEWS SOURCE: Spinhouse PR
February 10, 2010
BRENTWOOD, Tenn. – February 10, 2010 – EMI CMG Distribution and Gaither Music Group have agreed to extend their 16-year relationship that has already generated sales of more than 22 million albums and videos. The new, long-term agreement extends EMI CMG's distribution rights in all markets worldwide for all Gaither Music Group audio and video products, including the popular Homecoming series and music from artists such as The Gaither Vocal Band, Bill & Gloria Gaither, Ernie Haase and Signature Sound, Lynda Randle, The Isaacs, Mark Lowry and more.
The deal also encompasses distribution for Gaither Music Group labels: Spring Hill Music, Coming Home, Slanted Records and Green Hill Music, whose rosters include Jason Crabb who just won his first GRAMMY Award for Best Southern/Country/Bluegrass Gospel Album for his solo debut CD. Other artists featured on the labels are DecembeRadio, Beegie Adair, John Tesh, Jim Brickman, Jaimee Paul, The Oak Ridge Boys, Jeff & Sheri Easter and The Martins.
Gaither and EMI CMG have launched the newest chapter of their partnership with the release of two new projects from Gaither Vocal Band – the DVD releases "Reunited" and "Better Day."
"EMI CMG and Gaither Music Group have enjoyed a rewarding relationship for more than a decade. We are grateful for the confidence Barry Jennings and the Gaither team have expressed with this distribution agreement extension and look forward to many more years of success together," said Bill Hearn, President and CEO of EMI Christian Music Group (EMI CMG).
"We do not take for granted the value of the long-standing business relationship we enjoy with EMI CMG. It is exciting to begin another season working together with Bill Hearn and his talented staff," said Barry Jennings, president of Gaither Music Group and Spring Hill Music.
Gaither Music Group and EMI CMG have enjoyed one of the longest and most prolific distribution relationships in Christian music. Together they have sold more than 15 million albums and 6.8 million videos since the two companies partnered in 1994. The Recording Industry Association of America (RIAA) has awarded 112 gold and 70 platinum certifications for Homecoming videos, including multi-platinum certifications for "Billy Graham Homecoming, Vol. 1," "Precious Memories," "Old Friends," "Ryman Gospel Reunion," "Cathedrals Farewell" and "Turn Your Radio On."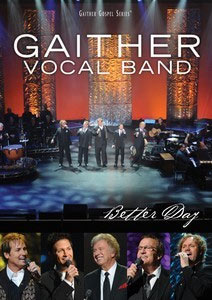 The new DVDs released from Gaither Vocal Band are "Reunited" and "Better Day." Both DVDs were filmed before live audiences at the Majestic Theatre in San Antonio, Texas and feature the debut of the new all-star GVB all-star line-up of Michael English, Wes Hampton, Mark Lowry, David Phelps and Bill Gaither. With signature sterling vocals and breathtaking harmonies, "Reunited" delivers 15 fresh, captivating performances that breathe new energy into classic favorites making the DVD an invaluable treasury of Gaither performances featuring special guest appearances by Jason Crabb and The Isaacs.
The 15 performances in the "Better Day" DVD includes new songs that made their public debut on that very special sold-out performance at San Antonio's Majestic. Both DVDs are quintessential Gaither with all the excellence and spirit that has defined the group's legacy for more than a quarter-century. The Better Day CD is also available.
About EMI CMG Distribution (www.emicmg.com): EMI CMG Distribution was founded in 1994 to serve as the main distribution outlet for EMI CMG's owned and distributed labels to the US Christian and general retail marketplace, and the international Christian marketplace. Since this distribution division was launched, EMI CMG has had more charting titles annually on Billboard's Top Christian Charts than any other Christian distributor and has been named Billboard Magazine's Top Christian Music Distributor 10 times since 1995. In addition to distributing EMI CMG fully-owned labels, which include EMI CMG Label Group's Sparrow, ForeFront, and Credential imprints, as well as EMI Gospel and Worship Together, EMI CMG Distribution has exclusive distribution agreements with Tooth & Nail/BEC, EE-Taow Records, Gaither Music Group, Green Hill Productions, Hal Leonard, Inpop, Just Me Music, Madacy Entertainment, North Point Music, Spring Hill Music Group, Troubadour for the Lord, Universal Music Group, VSR Music Group, Anchor Bay Entertainment/Starz, Cloud 9 Games, First Look Studios, GT Media, Guardian Studios/Bananas, Kelly's Filmworks, Pure Flix Entertainment, Vivendi Visual Entertainment and Third Day Games. EMI CMG Distribution is a division of EMI CMG, a unit of EMI Music (www.emi.com).
About Gaither Music Group (www.gaither.com): Gaither Music Group continues a nearly five-decade tradition of award-winning excellence, which began with legendary songwriters, Bill and Gloria Gaither, who were named the first-ever Christian Songwriters of the Century by ASCAP in 2000. Their impact on the Christian music industry is widely considered the most influential of any individuals in this century. After the birth of the 40 million-unit-selling Gaither Homecoming Series in 1991, which revived a once-declining genre of music, Billboard Magazine declared, "Bill Gaither has done for gospel what MTV did for rock." His label, Gaither Music Group, now features a new generation of gold standard talent including the multi-Grammy-winning Gaither Vocal Band, Ernie Haase & Signature Sound, Lynda Randle, Mark Lowry and The Isaacs.
###


[2022]
Jan. | Feb. | March | April | May | June | July | Aug. | Sept. | Oct. | Nov. | Dec.
[2021]
Jan. | Feb. | March | April | May | June | July | Aug. | Sept. | Oct. | Nov. | Dec.
[2001 - 2021]
Visit our complete MUSIC NEWS ARCHIVE