Inpop Records Announces New General Manager
Andrew Patton Named GM/Vice President of Label Operations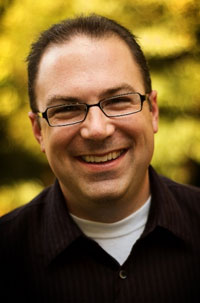 NEWS SOURCE: Savvy Media
April 29, 2010
(NASHVILLE, Tenn.) April 29, 2010 -- John Kelly, CEO of Inpop Records, has named Andrew Patton to the post of General Manager / Vice President for label operations. Patton was selected to replace Dale Bray, who will be exiting the label he co-founded in 1999. Patton will also continue to operate Patton House Entertainment separate from his duties at Inpop Records.
"I'm humbled by the offer, and excited to step into the label to continue the legacy and growth that Inpop provides to our industry," says Patton. "Having had the pleasure of working alongside the team for the past two years as a manager makes the transition into this additional responsibility so much smoother."
"I am very pleased Andrew chose to take on this role at Inpop. He is a man of great experience, enthusiasm and integrity," adds Bray. "Many of the artists and staff at Inpop have become personal friends, and I feel confident they will have great success and enjoy working alongside Andrew."
Kelly agrees, "Andrew is a valuable addition to the Inpop family and I am confident that his depth and breadth of experience in the entertainment industry will provide Inpop with the leadership necessary to continue the tradition of excellence set by Dale Bray during his tenure at Inpop."
ABOUT INPOP RECORDS
Inpop Records is an independent Christian music label based in Brentwood, Tenn. Founded in 1999 by newsboys founder and longtime frontman Peter Furler, artist manager Wes Campbell and Australian businessman Dale Bray, Inpop is home to some of the best-known bands in Christian music. Distributed by EMI Christian Music Group, Inpop Records has become one of the top-selling independent labels within the industry, having established a reputation for seeking out the best artists in emerging talent and for expanding the Christian music marketplace with sound and ideas. Inpop artists have scored numerous No. 1 radio hits, earned multiple awards and nominations and achieved recognition around the world. Inpop's current roster includes newsboys, Superchick, Mat Kearney, Shane and Shane, Jimmy Needham, Newworldson and Article One, among others.
ABOUT ANDREW PATTON
Andrew Patton has a 20-year illustrious career in the music industry and has become one of its most respected leaders. Patton has been Director of National Promotions at Word Records and Vice President of National Promotions at Provident Label Group. During his career as a radio promotion executive, Patton and his teams delivered an incredible fifty #1 radio singles. The chart-topping songs include Randy Travis' multi-chart, megahit, "Three Wooden Crosses," and six Point of Grace hits that broke the record for the most consecutive #1 songs from any act in all genres of music. This led to Patton being named Radio and Records' Christian Promotion Executive of the Year in 2005. Since 2005, he has run the successful and growing Patton House Entertainment, providing career management and guidance through an Artist Development management approach.
###

[2021]
Jan. | Feb. | March | April | May | June | July | Aug. | Sept. | Oct. | Nov. | Dec.
[2020]
Jan. | Feb. | March | April | May | June | July | Aug. | Sept. | Oct. | Nov. | Dec.
[2001 - 2020]
Visit our complete MUSIC NEWS ARCHIVE