B HALEY CLOTHING CELEBRATES DEBUT OF B IT LINE
"B IT" IS A CALL TO ACTION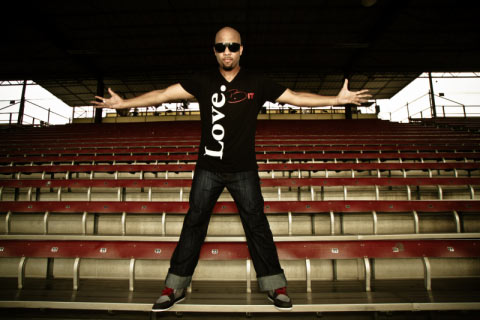 B Haley - founder of the B IT line, drummer for TobyMac and the DiverseCity
NEWS SOURCE: Overture Media
October 19, 2010
NASHVILLE, TN -- October 19, 2010 -- Desiring to B the love, peace, and hope, B Haley has recently launched his t-shirt line, B IT, with Not of This World (NOTW). Most will recognize B Haley as the drummer for TobyMac and the DiverseCity band for the past nine years. Following his heart and vision, B Haley has created this clothing line to encourage others with a call to action to B who Jesus has equipped you to B.
"In traveling and working with others, I've realized that so many times we go outside of ourselves looking to other people for something that God has already placed in our souls," shares B Haley. "B the love for Jesus has given us that love, and we can share it with others. B the hope and show people the hope that you have in His name."
It has only been two months since the launch of the clothing line (http://bhaleyclothing.com), and more than 2,000 shirts have been sold making the B IT line the top selling shirts on C28.com as well as in C28 stores. With four designs for guys and four designs for gals, the B IT line combines simple truths with Godly principles and a call to action. The line is based on the scripture of Joshua 1:9, and each shirt includes the verse on the inside as a reminder.
"I hope that those that wear these shirts lead by example through practicing the principles on the shirts - love, peace, hope and remembering that we are not of this world."
The B IT clothing line can be purchased online (http://www.c28.com/bhaley), at C28 Christian stores and Berean Christian Stores. Learn more about B Haley and the B IT line with this video (http://www.youtube.com/watch?v=E-c9nSiM8AQ). Also become a fan on Facebook for updates and contests. Follow @therealBHaley on Twitter for daily updates as well.
- ### -
About C28: C28 Stands for Colossians 2:8. C28 is a Christian lifestyle retailer whose mission is to preach the Gospel through it's products & stores. Currently C28 has 9 stores, a web based business at C28.com and distributes wholesale to over 2500 different locations.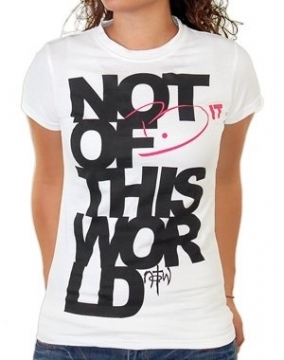 1 of 4 designs for gals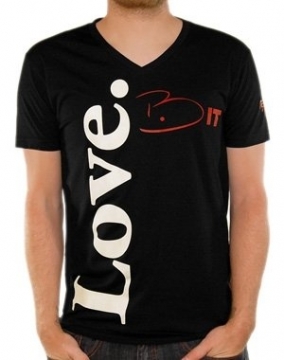 1 of 4 designs for guys


[2022]
Jan. | Feb. | March | April | May | June | July | Aug. | Sept. | Oct. | Nov. | Dec.
[2021]
Jan. | Feb. | March | April | May | June | July | Aug. | Sept. | Oct. | Nov. | Dec.
[2001 - 2021]
Visit our complete MUSIC NEWS ARCHIVE