MATRIX MEDIA GROUP DIVERSIFIES IN 2011
Company to Launch Hip Hop Imprint and Merchandising Division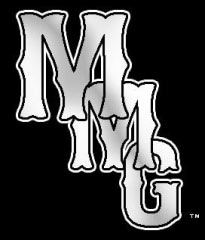 NEWS SOURCE: Savvy Media
January 17, 2011
(NASHVILLE, Tenn.) Jan. 17, 2011--Nashville-based entertainment company Matrix Media Group will expand in 2011 to include a hip hop label as well as a new merchandising division.
Currently home to Christian record label Transform Music Group, Matrix Media Group will launch Take Back Recordings as an imprint focused on signing and developing hip hop acts. Take Back's first release will be an indie compilation intended to give national exposure to up-and-coming MCs.
Matrix Media Group CEO Matt Rogers comments, "Hip hop is one of the best selling genres in the general market. Its artists are very popular and extremely influential. We believe it's time that the Christian music industry embrace this genre and these artists who have the ability to reach people for Christ that we could never reach on our own."
In addition to new sounds, Matrix Media Group plans to offer merchandise this year as well. Transform Merch ( www.transform-merch.com) will be a one-stop merchandise store for participating artists, providing all their e-commerce needs. The e-tailer will sell merchandise and CDs, process orders, ship them, and handle any additional customer service needs on behalf of the artist. Transform Merch will be an official SoundScan retailer.
Erika Rogers, vice president of Transform Merch comments, "I know how difficult it is for artists to mail their online orders out on tour while also maintaining good customer service. Transform Merch is a great resource for artists in all stages of their careers to have peace of mind while continuing to bring extra income to their ministries."
For more information on Take Back Recordings, visit www.TakeBackRecordings.com or sign up to receive updates via twitter at www.twitter.com/takebackrecords. Also check out www.transform-merch.com to purchase the latest apparel, music products, and more from your favorite artists. Interested artists should e-mail artist@transform-merch.com.
About Matrix Media Group
Matrix Media Group was founded in 2009 by Matt Rogers, a 15-year veteran of the Christian music industry, and comprises Transform Music Group, Take Back Records, and Transform Merch. The company exists to create quality media and entertainment that will strengthen the body, reach the lost, and glorify God.
###


[2020]
Jan. | Feb. | March | April | May | June | July | Aug. | Sept. | Oct. | Nov. | Dec.
[2019]
Jan. | Feb. | March | April | May | June | July | Aug. | Sept. | Oct. | Nov. | Dec.
[2001 - 2018]
Visit our complete MUSIC NEWS ARCHIVE