ROCK THE SOUTH Becomes Disaster Relief Festival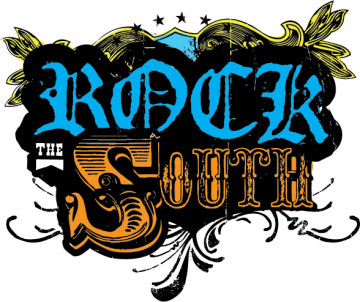 NEWS SOURCE: Spinhouse PR
May 26, 2011
JACKSON, Miss. – May 26, 2011 – In light of the tornado-stricken landscape and imminent flooding in Southern states, Rock the South will become a disaster relief fund-raiser to help those in need. One of Premier Festival's summertime music festivals, Rock the South is scheduled for June 11, 2011 at Mississippi Veterans Memorial Stadium, in Jackson, Miss. The festival will feature concerts by NEWSBOYS, David Crowder* Band, Tenth Avenue North, Family Force 5, Lecrae and Manic Drive, along with an inspiring message by "The Basement" youth movement founder Matt Pitt. Emcee and comedian for the event is nationally known Bone Hampton.
"The South has been so hard hit by these recent disasters that we wanted to do something to help," said Richard Young, director of operations for Premier Festivals. "We have Premier offices in some of these states, so we have family members and friends who have been personally affected by these devastating conditions. Even those of us several states away are empathizing with everyone, watching the news reports and feeling so helpless. Making this Premier festival a disaster relief effort is just one way we can lend a hand."
All net proceeds from ticket sales will go to assist the Salvation Army recovery operations in tornado-devastated neighborhoods throughout the South, as well as communities along the swollen Mississippi River.
"What a wonderful gesture for Rock the South to go into Disaster relief mode," said Tom Cooper, Event Director of the Mississippi Veterans Memorial Stadium, where the festival will be held. "It is an absolute blessing for Premier Festivals and the artists to give of themselves to such a worthy cause. The people of Mississippi are reeling after the recent series of tornadoes taking both lives and property and current flooding along the Mississippi River that has displaced 4,000+ people and devastated so many communities financially and physically. I grew up in Vicksburg and have friends who are homeless due to the flood, so my heart and prayers go out to them in their time of need. We are looking forward to God's people turning out to help a great cause and enjoy a magnificent line-up of artists and speakers."
Tickets may be purchased for Rock the South by going to www.rockthesouthfest.com and clicking on the Buy Tickets link or by calling 800-745-3000. Tickets start at $32.99 for adults and $17.99 for children. The VIP platinum package costs $49.99 and includes seating closest to the stage with an exclusive artist meet & greet, VIP laminate pass with lanyard, souvenir festival T-shirt and more. A VIP gold package at $39.99 includes upfront seating behind the VIP platinum and a gold laminate pass with lanyard. Group discounts are also available for $23.99 each for groups of 20 or more and $27.99 for groups of 10 or more. Go to Premier Festivals at www.PremierFestivals.com or Rock the South at www.rockthesouthfest.com for more details.
The need is so great and urgent; the festival is coming just in the nick of time, said Capt. Ken Chapman with the Salvation Army.
"This is a trying time for the people of Mississippi as it seems we have been hit on all sides by these disasters," Chapman said. "The Salvation Army has been on the ground in every area and responding to the needs of those who are hurting most. We have opened a disaster center in Vicksburg where we are meeting the immediate needs for food and water and household items. We are also working in the communities hit by the tornados by giving them assistance as well."
Chapman said he is thrilled to be a part of the Rock the South concert and is so grateful to the artists and organizers who are so graciously giving to the efforts of The Salvation Army.
By mid-May, as areas affected by tornados close in order for cleaning and repair work to begin, The Salvation Army turned its attention away from the immediate need of setting up canteens and serving meals to distributing critically needed items to survivors – such as grocery items, hygiene products, clothing, cleaning supplies and more.
Since April 27, The Salvation Army has served over 200,000 meals in affected areas across Alabama and Mississippi. The Salvation Army is now using 9 canteens (mobile kitchens) down from 40 canteens at its peak. Since the tornadoes struck and flooding began, The Salvation Army has:
*Served 211,000+ hot meals, 477,000+ sandwiches, snacks &drinks.
*Provided 54 Mobile Feeding Units (Canteens), 1 Field Kitchen, capable of producing 20,000 hot meals per day, 1 Shower Unit, and 2 Satellite Communications trailers.
*Distributed 43,000+ hygiene kits.
*Supplied 6,500+ cleanup kits.
*Ministered through its Pastoral Care to 9,100+ individuals.
*Begun helping with emergency Social Services in several locations.
*Served a total of 57,000+ hours through its Salvation Army officers, employees and volunteers.
ABOUT THE SALVATION ARMY:
The Salvation Army, an evangelical part of the universal Christian church established in London in 1865, has been supporting those in need in His name without discrimination for 130 years in the United States. Nearly 30 million Americans receive assistance from The Salvation Army each year through the broadest array of social services that range from providing food for the hungry, relief for disaster victims, assistance for the disabled, outreach to the elderly and ill, clothing and shelter to the homeless and opportunities for underprivileged children. 82 cents of every dollar The Salvation Army spends is used to support those services in 5,000 communities nationwide. For more information, go to www.salvationarmyusa.org.
DONATION INFORMATION:
In addition to purchasing your ticket to Rock the South, people may make direct donations to the Salvation Army. Please visit www.salvationarmyjackson.org or call 1-800-SAL-ARMY to make an additional donation. You may also text the word "give" to 769-230-3270 and give any amount to local disaster relief. It is important to note that 100 percent of all donations given to The Salvation Army of Jackson are used for disaster response and will go those who need it most in the affected communities in central Mississippi.
# # #


[2020]
Jan. | Feb. | March | April | May | June | July | Aug. | Sept. | Oct. | Nov. | Dec.
[2019]
Jan. | Feb. | March | April | May | June | July | Aug. | Sept. | Oct. | Nov. | Dec.
[2001 - 2018]
Visit our complete MUSIC NEWS ARCHIVE