7th ANNUAL NIGHTVISION FESTIVAL ADVOCATES SANCTITY OF HUMAN LIFE
Guests to Include Featured Artists Casting Crowns, MercyMe
and Speakers From Priests for Life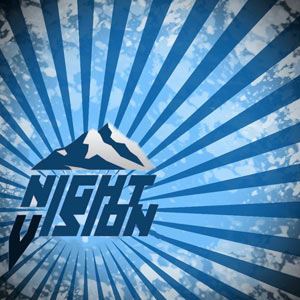 NEWS SOURCE: Brimstone Services
July 6, 2011
Nashville, TN - July 6, 2011 - Praise Him Ministries will present the 7th Annual NightVision Festival at Olathe Community Park in Olathe, Colorado on July 8-9. This year's event will center around a sanctity of life message and highlight speakers from the pro-life ministry Priests for Life as well as guest artists including GRAMMY Award-winning group Casting Crowns.
Drawing more than 25,000 attendees in 2010, NightVision Festival is an evangelical tool geared toward community outreach, sharing the Gospel, and offering Jesus Christ to the western slope of Colorado. Using various forms of entertainment, it is intended to bring families together in unity.
Founder and President of Praise Him Ministries, Victoria Hearst comments, "NightVision is an event that families come to and the profile message, the gospel of life is all about family. Abortion kills children and children are the heart of the family."
NightVision 2011 will showcase a top-notch speaker line-up including President of the National Pro-life Religious Council, Father Frank Pavone; niece of the late civil rights activist Dr. Martin Luther King, Dr. Alveda King; and founder of Rachel's Vineyard Ministries, Dr. Theresa Burke.
All three speakers represent Priests for Life, a family of ministries designed to galvanize the clergy to preach, teach, and mobilize their people more effectively in the effort to end abortion and euthanasia. Additionally, a special pastors' luncheon featuring Fr. Pavone and Dr. King will be held July 7th to help further awareness of this important issue. For more information on Priests for Life, visit www.priestsforlife.org.
The two-day gathering will also showcase some of contemporary Christian music's best talent such as Main Stage acts Casting Crowns, MercyMe, Sanctus Real, Fireflight and Superchick, among others. The Worship Stage will feature artists like Charlie Hall, Josh Wilson, Manafest, and The Museum. Other entertainment will include Xtreme Sports, a Kids Corner, workshops, fireworks, and more. For more information on NightVision 2011, visit: www.nightvisionphm.com.
For more information on Praise Him Ministries' NightVision Festival, including a detailed artist lineup or schedule, visit http://www.nightvisionphm.com or http://www.facebook.com/nightvisionfest.
About Praise Him Ministries:
Founded in 2001 by Miss Victoria Hearst, Praise Him Ministries officially opened in May 2002 and comprises Ridgway Christian Center (RCC), RCC's Free Youth Center, and Praise Productions Christian Store. It is a non-denominational Christian ministry that believes the Bible is the divinely inspired, inerrant true word of the living God of Abraham, Isaac, and Jacob. Its mission is to proclaim the Gospel and love of Jesus Christ worldwide, and to serve, educate, and bless the people of its community. For more information, visit www.praisehimministries.org.