CCM ARTIST LAURA KACZOR RELEASES VIDEO THIS WEEK ON TOP TWENTY BILLBOARD SINGLE
"ALIVE IN YOU"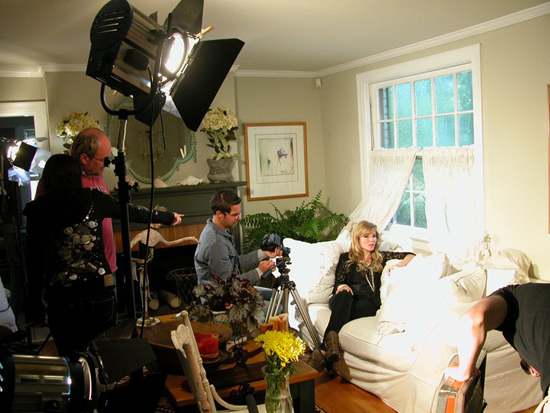 Left To Right: Stephen Yake, Producer/Director; Kyle Lollis, Director of Photography; Laura Kaczor
NEWS SOURCE: Bozeman Media
July 7, 2011
Nashville, TN (July 7, 2011) ----- CCM artist Laura Kaczor released her new video this week in support of her hit single, Alive In You. The video was shot in Nashville, where Kaczor is now based, and was produced and directed by Stephen Yake of Yake Films (newsboys, Michael W. Smith). The video is being distributed through Universal MCG/Fontana Distribution and is available at www.youtube.com, www.iTunes.com, and www.vevo.com. The video will be featured at the International Christian Retail Convention in Atlanta this month, along with a showcase of Kaczor performing new music from her current CD, Love Enough.
The song Alive In You is the second hit single from Love Enough and was written by Kaczor, Chad Cates and Don Koch, who produced the album and single. The song is in the Top Twenty on the Soft AC/Inspirational charts at Billboard magazine and Christian Music Weekly. The single continues to garner strong support from radio, as Kaczor tied for Most Added this month with Chris Tomlin at Billboard.
For more information and updates on Kaczor visit online at www.laurakaczor.com and www.facebook.com/laurakaczormusic. And be sure to check out Kaczor's new video blog at www.youtube.com.
# # #