REBECCA ST. JAMES PRAYING HER MUSIC & MINISTRY WILL HELP BRING HEALING IN NORWAY
BACK IN U.S. NEXT WEEK FOR BILLY GRAHAM EVANGELISTIC ASSOCIATION APPEARANCE AT 'THE COVE' –AUGUST 11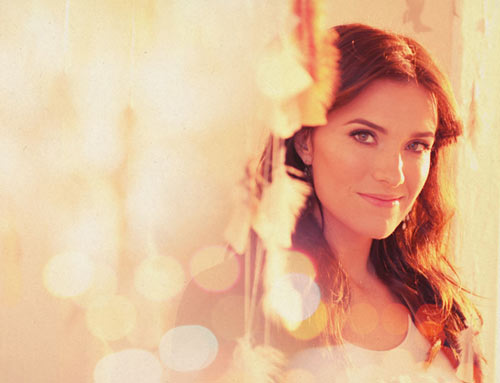 NEWS SOURCE: Morning Star PR
August 5, 2011
(Nashville, Tennessee) –August 5, 2011 – Grammy Award winning Christian artist Rebecca St. James is in Norway this week and next for a series of concert/events being staged for young people--events she's praying will help bring a ray of healing and hope to a country still reeling from the effects of last month's terror attacks that left scores dead—many of them teenagers—at the hand of a lone gunman.
Her August Norwegian visit had been scheduled for months but became a heartfelt focal point for the Australian born singer who, at news of the July tragedy, rallied her thousands of fans worldwide through the miracles of social networking to focus on prayer for the people of Norway.
A frequent touring artist in Europe since the beginning of her career, Norway has long been a favorite destination for St. James who feels a special kinship. She has remaining performance dates in Langesund today with events in the Norwegian cities of Lyngdal on August 7th and Karmoy on the 8th.
Following her return to the U.S.late next week, Rebecca will immediately re-pack her bags to head for an August 11th appearance for the Billy Graham Evangelistic Association who will present her in concert as part of their "Evening At The Cove" series. The event series of music and ministry, presented by BGEA at The Cove Training Center in Ashville, North Carolina is open to the public. For further information, or to purchase tickets, resource online: www.thecove.org
Resource Rebecca St. James online: www.rsjames.com
For more info on Rebecca St. James, visit the JFH Artists Database.