Two-time Grammy Nominated Artist Sarah Kelly Hits the Swedish Music Charts, Opens Music School in The Woodlands, TX
Innovative Program Offers Piano, Guitar, Songwriting and Artist Development for Students of All Ages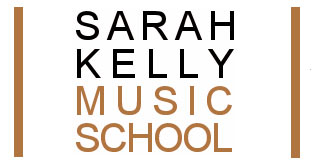 NEWS SOURCE: Biscuit PR
September 1, 2011
(September 1, 2011) The Woodlands, TX – Life never seems to slow down for two-time Grammy nominee Sarah Kelly. While it may appear to some that Kelly was settling down when she moved to Houston with her husband last year to begin leading worship at the Fellowship of The Woodlands, however Kelly's career is undoubtedly taking on new speed.
This summer, Kelly traveled extensively, touring in Sweden to support the European release of her album "Midnight Sun." The project, which received much critical acclaim with its US release last fall, has undoubtedly struck a chord with Scandinavian fans, as it hit the National Swedish music charts at #28.
"It's been a great year so far as I've been able to travel across the US for my new album, Midnight Sun and play these new songs live," explains Kelly. "But the past few weeks in Sweden, The Netherlands and Norway have been incredible. I always have a great reception there and the crowds there always make me feel so welcome it feels like I'm coming home. It's incredible to see what God has been doing in Scandinavia as we've had an opportunity to worship together with our friends there."
Now back in the states, Kelly has a new focus. She has opened The Sarah Kelly Music School in her new hometown of The Woodlands, TX.
"Throughout my music career, I have always taught music," Kelly explains. "A song is such a powerful way to speak, a voice beyond what you can normally say in life. Teaching others how to tap into these gifts is truly a passion, and I couldn't be more excited to hear the music our students here in The Woodlands will create."
Unlike most music schools, the Sarah Kelly Music School doesn't limit students to scales and classical training. Most students enter the school with no previous music experience, yet the staff strives to have them playing familiar songs in only a few weeks of lessons. To continue stretching the students, Kelly has an emphasis on having the students begin writing their own songs within the first few months. By combining classical training with an understanding of chords, ear training and writing, students truly receive a holistic musical education.
Another unique offering of the school truly takes advantage of the founder's history in the music business. Weekly classes are offered to more advanced students in Artist Development. This class offers what most school can only dream of – songwriting, instrument and vocal training, and access to a studio where the student's songs are professionally recorded.
"Music lessons aren't just about music," she continues. "I love hearing the stories from the parents and student on how music is helping them excel in other area of their education, including better math skills and better coordination for sports."
For more information on the Sarah Kelly Music School and to hear sample songs from this year's students, please see www.sarahkellymusicschool.com
Sarah's personal music website can be found at www.sarahkelly.com
# # # # #
For more info on Sarah Kelly, visit the JFH Artists Database.