Queens Club Calls It Quits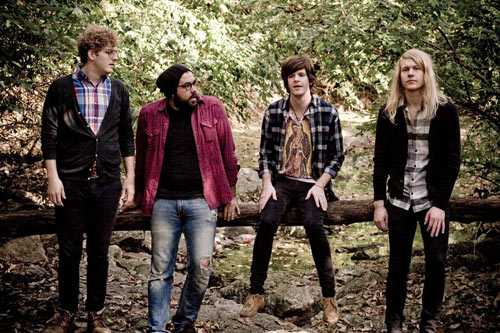 NEWS SOURCE: Jake Ryan/Queens Club
September 20, 2011
Queens Club is the latest group to call it a day. The band's drummer Jake Ryan posted this on his Facebook page recently: "At the risk of being cliche, we felt it necessary to inform you that our time as the band, Queens Club has officially come to an end. The decision was not at all easy, but through prayer and council from friends/family, we knew it was the wisest choice for us collectively, as well as individually. Thanks to everyone who has allowed us to tour with you, let us sleep on your floor, listened to our music, bought or illegally downloaded our records… we are eternally thankful and grateful for your faithfulness to us. We love each other and have found the highest honor to have journeyed through part of our lives with y'all. We want to let you know that we love you and most importantly, Jesus loves you too. Be excellent to each other! Clear eyes, full hearts..."
We wish the Queens Club guys well!
For more info on Queens Club, visit the JFH Artists Database.