Marc Martel, Queen Extravaganza Video Sensation, Wins Popular Vote For Best Fan Cover On MTV O Awards 2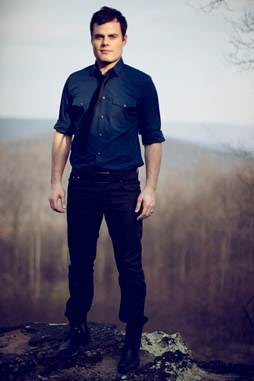 NEWS SOURCE: Bozeman Media
November 1, 2011
Nashville, TN (November 1, 2011) --- Marc Martel was honored last night at the MTV O Awards 2 where fans across the country voted him the winner of Best Fan Cover. Martel became a viral sensation when his "Somebody To Love Me" audition for the Queen Extravaganza drew over 4-million hits with his Freddie Mercury style vocals. Even Roger Taylor, drummer for Queen, called Martel, "an extraordinarily good singer who would make a wonderful Freddie," during a recent Fox News interview. Martel wasn't able to attend the online ceremony having just returned from an international tour in Norway, but sent a pre-taped acceptance speech thanking all of the wonderful fans who are supporting him.
Martel, who is the lead singer for rock band Downhere, will wrap up The Called To Love Tour that concludes November 13th and begin the group's How Many Kings Christmas tour in Kansas City, KS on December 1st.
For more information on Downhere please visit, www.downhere.com and for Marc Martel, www.facebook/marcmartel
# # #
For more info on Downhere visit the JFH Artists Database.