in:ciite media Signs New Solo Artist, Rachel Chan
FIFTEEN-YEAR-OLD DAUGHTER OF RENOWNED, NEW YORK TIMES BESTSELLING AUTHOR, SPEAKER FRANCIS CHAN TO RELEASE DEBUT PROJECT JANUARY 10, 2012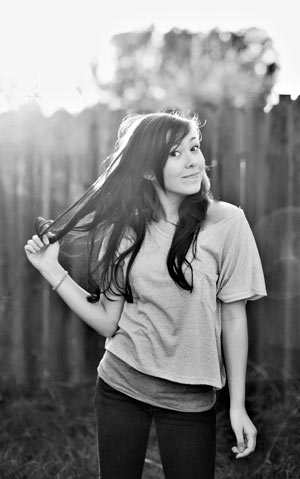 NEWS SOURCE: TKO Marketing
November 1, 2011
(Nashville, TN) November 1, 2011 – in:ciite Media announced its signing of Rachel Chan today and is set to release Chan's debut album, Go, January 10, 2012, through its distribution partner EMI Christian Music Distribution.
"We are very excited to partner with Rachel on Go and future products," said Chris Thomason, CEO, in:ciite Media. "She is an amazing talent and has a unique perspective on ministry and the world because of her family. She is authentic and delightful and we believe her music will connect with a growing generation of believers and seekers."
It should come as no surprise that Chan, the oldest daughter of world-renowned, New York Times Bestselling author, speaker Francis Chan and wife, Lisa Chan, has roots that reach deep, which are reflected throughout every song on Go. A simple, yet powerful motto to love the Lord, and to love people; to exemplify the Lord's call to disciple and care for the widows and orphans may be admirable to most, but is adopted as a complete way of life in the Chan household as this young songstress admits that her parents, "try to be the best picture of Christ they can be for me."
With a firm foundation below her feet and an unwavering focus on Jesus, Chan has embarked for the first time up the steep road of record making. Working with seasoned pop music producer, Dave Lubben (Kutless, Kathryn Scott), Rachel is the co-writer on all ten tracks found on the record.
"I learned in a tangible way that relying on the Lord for my lyrics was the only way to create something productive," said Chan. "I've never necessarily considered myself a songwriter, but it was when I sought the Lord for His words, that I truly was able to write them in the Spirit. There is such a peace that I have about everything written because each word was prayed over. Writing these songs reminded me all over again exactly what I love about my Savior, and the things He does in my daily life that make me go weak in the knees."
Chan's music has provided her with an opportunity to reach her peers at a level of mutual understanding and talk to them about their day-to-day struggles through songs like "Even Here" and "Prove It," the new radio single set for release November 2012 which features a surprising collaboration with her famous dad, as he debuts his rap skills.
"It has been a while since the early days of Rachel Lampa, Joy Williams and Rebecca St. James, that a young talent with such an endearing smile and uncompromising boldness for Christ arrived on the scene ready to communicate such an important story to her generation," said in:ciite Director of Key Initiatives, Amy Stansell. "We are very excited about the launch of Rachel Chan."
For more information on Rachel Chan visit www.RachelChanMusic.com or follow on Twitter at www.twitter.com/rachelchanmusic
ABOUT in:ciite media: in:ciite is a growing music and film company where creativity, innovation, impacting technology, and experiences merge. Our mission is helping build God's kingdom by creating remarkable experiences through media products and events that are culturally and spiritually relevant. For more information, please visit: www.inciite.com.