HOUSE OF HEROES RELEASE CHRISTMAS SONG THE REBEL JESUS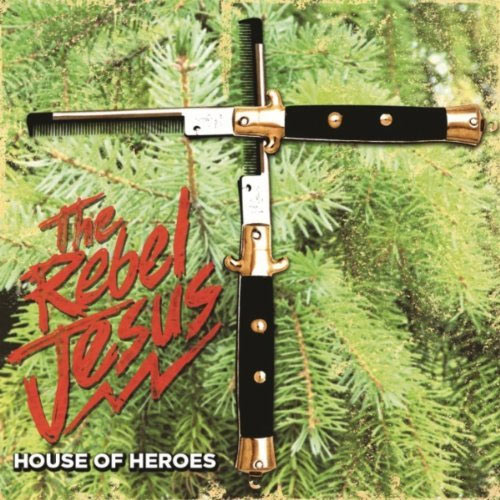 NEWS SOURCE: Independent Music Media
November 29, 2011
House of Heroes is no stranger to Christmas music having already released their 3-song EP The Christmas Classics in 2009 as well as a music video for their version of the classic "O Come, O Come Emmanuel". This year the band is releasing their take on the Jackson Browne song "The Rebel Jesus," out today on Gotee Records.
"We all fell in love with Jackson Browne's "The Rebel Jesus" a few years ago and have been wanting to cover it for a while. This year was the perfect opportunity. The song is so simple and profound, we didn't want to take away from that at all," explains singer Tim Skipper
Download "The Rebel Jesus" here http://amzn.to/hohrjes
The band will also end the year in the studio as they start recording their newest album, this time with producer Paul Moak (The Blind Boys of Alabama, Mat Kearney). Look for the new album to release spring 2012.
House of Heroes last release SUBURBA was met with critical acclaim, Alternative Press Magazine said "Suburba shows off what the masses have been missing: catchy pop songs with well-written lyrics. Suburba's songs remain full of power while retaining the delicate touch of songwriting craftsmanship" while HM deemed it a "Radiant sparkle and layers on chain-gang vocals and multiple harmonies" and Absolute Punk wrote "Tim Skipper has one of the best voices I've heard in a long, long time".
# # #
For more info on House of Heroes visit the JFH Artists Database.