BIG DADDY WEAVE'S "LOVE COME TO LIFE" SINGLE HITS NO. 1
"Love Come to Life" is the title-track from the group's
forthcoming album out on April 17

Group to join World Vision in Tanzania to work with
impoverished families on February 6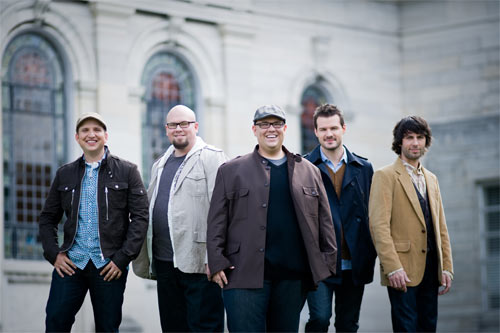 NEWS SOURCE: Warner Music Nashville
January 5, 2012
NASHVILLE, TN - (January 5, 2011) - Dove Award winning group, Big Daddy Weave celebrates their single "Love Come to Life" becoming the No. 1 Christian AC Single this week. The single is the title track from Big Daddy Weave's forthcoming ninth studio album out on April 17. Beginning on February 6, the group will partner with World Vision for a trip to Tanzania to work with impoverished families within the community.
"What a blessing!!!" said an ecstatic Mike Weaver from Big Daddy Weave. "We are overwhelmed and honored that our incredible friends throughout Christian radio are playing this song. We are also so grateful for the amazing radio department at Word Label Group and our amazing fans who have embraced "Love Come to Life"! We thank God for the unique vehicle of music and the encouraging stories we continue to hear from the listeners of Christian radio."
Continuing the momentum from their No. 1 single and new album, Big Daddy Weave will kick-off their "Love Come to Life Tour" in Artesia, NM on March 5. For more information on tour dates, visit: www.bigdaddyweave.com/shows.
Big Daddy Weave recently released The Ultimate Collection which spans the group's hit 10-year-career. The group formed when the band members were in college at the University of Mobile and stepped into the spotlight in 2002 with the release of their second album One and Only, which debuted in SoundScan's Christian Top 5 - the highest debut for any new artist that year.
For more information on Big Daddy Weave, please visit www.BigDaddyWeave.com.
Facebook: www.facebook.com/bigdaddyweave
Twitter: www.twitter.com/bdwmusic
YouTube: www.youtube.com/bdwmusic
# # #
For more info on Big Daddy Weave visit the JFH Artists Database.