in:ciite media Signs Renowned Worship Leader, Singer-Songwriter, Producer, Don Moen
UNCHARTED TERRITORY, TO BE RELEASED MARCH 2012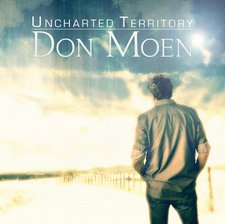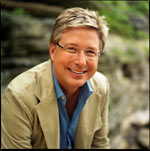 NEWS SOURCE: TKO Marketing
January 6, 2012
(Nashville, TN) January 6, 2012 - in:ciite Media announced today the signing of Don Moen, world renowned singer-songwriter, worship leader, and producer. Moen's forthcoming studio album, Uncharted Territory, is the first release in the new partnership with in:ciite media and is set to release March 27, 2012 through its distribution partner EMI Christian Music Distribution.
"This is an exciting moment for us," said in:ciite CEO, Chris Thomason. "I have had the privilege of working with Don previously, and his passion for leading people into life-changing experiences through worship has impacted people and the church worldwide. The opportunity for us to help Don facilitate his mission and ministry is a great honor for in:ciite."
Uncharted Territory marks Moen's first worship project in three years and features 13 new songs written by Moen and his friends with the familiar sound fans have loved through the years. The project includes songs of hope, encouragement, and God's faithfulness.
"With all the uncertainty today, many find themselves in Uncharted Territory, due to circumstances beyond their control, like the loss of a job, sickness, or the death of a loved one," said Moen. "It is my prayer that these songs will help people offer sincere praise to God, even in the most difficult situations."
Moen's past projects have massed over 5 million units sold worldwide, and he produced 11 volumes for the Hosanna! Music series of worship albums. He won a Gospel Music Association Dove Award for his work on the musical God With Us and has received numerous Dove Award nominations for his other works. Moen is currently the president of Don Moen Productions and Don Moen and Friends, a 501-C3 nonprofit ministry, dedicated to worship evangelism and fulfilling his calling through Psalm 40:3., "I have put a new song in your mouth, a song of praise to our God. Many will see it and fear, and put their trust in the Lord." Moen travels extensively teaching and training worship leaders, and hosting worship events that promote unity in the body of Christ worldwide. For more information on Don Moen, visit www.donmoenandfriends.org.
ABOUT in:ciite media:
in:ciite is a growing music and film company where creativity, innovation, impacting technology, and experiences merge. Our mission is helping build God's kingdom by creating remarkable experiences through media products and events that are culturally and spiritually relevant. For more information, please visit: www.inciite.com.