Tooth & Nail Records Hires New Director of A&R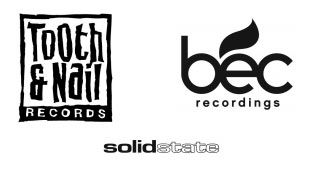 NEWS SOURCE: Tooth & Nail Records
January 11, 2012
SEATTLE, WA - January, 2012 -Tooth & Nail Records/BEC Recordings proudly announces Conor Farley as the new Director of A&R. This role will involve scouting for new artists and developing the current and emerging roster.
"We are thrilled to add Conor to the T&N and BEC family," shares Brandon Ebel, President Tooth & Nail Records / BEC Recordings. "Focusing on the A&R department, we wanted to bring in someone that has a passion for our artists and their music as well as an ear for new talent. With his vast experience, we feel that Conor will be a perfect fit for this role."
Farley brings more than nine years of experience in the music industry where he has held positions in radio promotions (Reunion Records) as well as A&R at Provident Label Group and Word Records. He most recently started the publishing company at Centricity Music where he had over 80 cuts in two years. Farley has worked with artists such as Leeland (signed), Brandon Heath (signed), Jars of Clay, Michael W. Smith, Point of Grace, Meredith Andrews (signed) and David Phelps.
"I am so excited for the opportunity to work alongside artists I admire so much and helping further a brand that has made such an incredible impact on the music community," states Farley on his new position. "I have been an outside admirer of the way Tooth & Nail has grown their business and I look forward to great successes ahead."
Farley was born and raised in San Diego and graduated from Auburn University. He has been married to his wife Boothe for 10 years, and they have three children and reside in Nashville, TN.