MXPX SETS RELEASE DATE FOR THEIR NINTH STUDIO ALBUM, "PLANS WITHIN PLANS" - APRIL 3, 2012
The Band Expands Their Album Distribution With International Label Deals In Japan, Europe/UK and Australia/New Zealand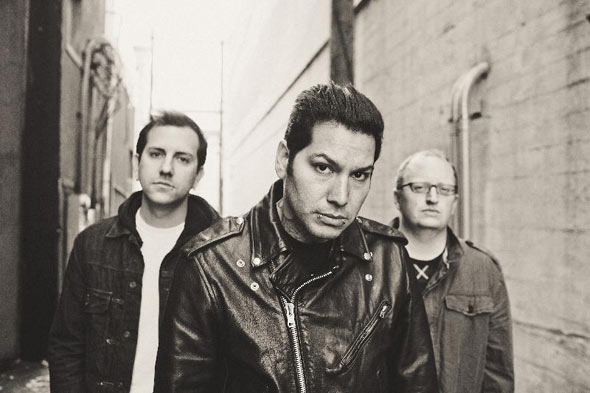 NEWS SOURCE: kelleemack PR
January 12, 2012
Los Angeles, CA, January 12, 2012 - Bremerton, WA-based pop-punk trio MxPx will be releasing their new album, Plans Within Plans, through MRI/Rock City Recording Company within the U.S. and Canada on April 3, 2012. The album will feature 13-tracks and will also be available in Japan (Bullion Records), Europe/UK (Flix Records) and Australia/New Zealand (El Shaddai Records).
It's been over four years since the release of their last album, Secret Weapon. Since then, the band has released a covers album On The Cover II (Tooth & Nail Records) in 2009 and also re-vamped their record label, Rock City Recording Company, in the same year. The band also had time to release their Left Coast Punk EP and a holiday album Punk Rock Christmas both in 2009 as well. Two years later, the band released a music documentary, Both Ends Burning (December 1, 2011) that features footage from the band's 2008 world tour all the way to the band's sold-out Seattle show in March 2011. The DVD is a brutally honest depiction of the band, giving fans insight into their career, trying to find the balance between full time jobs, and the life of a touring musician.
Part of the labor behind the hard work and life of a band is referenced within the album title, Plans Within Plans. "I struggled with this album title for a long time," explains vocalist and bassist, Mike Herrera. "I had been recording this album in between tours and booking tours, studio sessions, and trying to live somewhat of a normal life. Life got in the way of that. Plans Within Plans was the only way I could describe all the mayhem that was going on behind the scenes of putting this collection of brand new songs together."
Though 2011 proved to be a bit of a tough year for MxPx, they end on a high note with the release of their DVD and the expansion of their brand with worldwide distribution. The band is also looking forward to their 20-year anniversary in 2012. Herrera continues, "I was and still am literally flying off the rails trying to juggle all the jobs that need doing to keep this ship afloat. I'm the captain going down with the ship but just maybe we'll make to land before we all drown."
MxPx is Mike Herrera (bass/vocals), Tom Wisniewski (guitars) and Yuri Ruley (drums). In the span of 19 years, the band has sold over 2.5 million records worldwide and their music has been known for its ability to unite formerly distinguished fan bases such as the skate/surf community and the punk underground for almost two decades. MxPx is ready to continue that success with the release of Plans Within Plans.
# # #
For more info on MxPx visit the JFH Artists Database.