MARLENE BREHM TO RELEASE FIRST SOLO ALBUM, REACH THE SKY WITH DREAM RECORDS APRIL 10, 2012
From Texas to California, Marlene Brehm releases her debut album Reach The Sky on April 10th on Dream Records / Universal Music Christian Group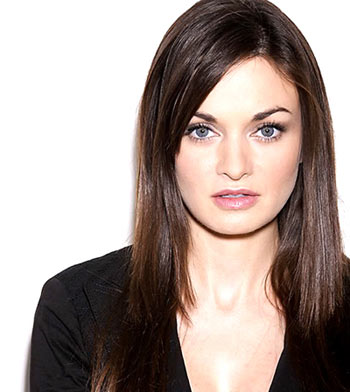 NEWS SOURCE: DREAM Records
January 16, 2012
Los Angeles, CA (January 2012) - Hailing from San Antonio, Texas, this southern belle took a chance and dropped everything she knew and made her move to the Golden State to pursue her dreams of music, acting and business….and what a success she has been thus far! With her work featured in Chicken Soup for the Marketing Soul and Success from Home Magazine, Marlene Brehm continues to expand her dreams in California by officially creating her first album, Reach The Sky, under Dream Records / Universal Music Christian Group.
Ever since she can remember, Marlene has been singing. At the age of seven, her mother took her to audition for Showstoppers where she performed about a 100 times a year singing and dancing with the group. Musicals were her focus up through her attendance at Webster University Conservatory of Theatre Arts where she was selected as one of 24 out of over 800 auditions. Here, she was able to professionally hone her musical and theatrical talents at one of "America's best colleges" which has produced many Tony Award winning talents.
After college, she moved to Los Angeles to pursue a career in pop music, TV and film. She landed roles on several commercials and TV Shows including Without a Trace, That 70's Show, and 8 Rules for Dating My Teenage Daughter and was voted top 10 best bands on The Next Great American Band. She was even blessed with the opportunity of working with Five time Grammy Award winning writer/producer, Kuk Harrell. Marlene's heart, however, longed to sing about her faith and make a difference in the world. When the opportunity was presented to go to India and help victims of human trafficking with International Princess Project, an organization that gives women freedom, she jumped right in… and life hasn't been the same since.
Shortly upon getting back, Marlene became a worship leader at New Hope Christian Fellowship and it was here that she was discovered and signed by Dream Records. Marlene's much anticipated album consists of ten inspiring songs mixed by 2010's Dove Award winning Producer of the year, Rusty Varenkamp. Written like a book, the music portrays her own personal life with every song birthed from her greatest joys and the most heartfelt moments. One of her favorite songs, "Second Chances," is a song dedicated to raise awareness and create a Call to Action against the silent war of victims of human trafficking. Marlene's voice and talent are definitely a refreshing new sound to the Christian music genre and she plans to continually build upon her music and broaden it in every way she can with future albums on the horizon.
As for Reach The Sky, this highly anticipated album is expected to debut April 10, 2012.
For updated news upon the release of this album, Marlene Brehm can be followed on her personal website (www.MarleneBrehm.com), www.Twitter.com/MarleneBrehm and her Facebook music page (www.facebook.com/MarleneBrehm).
About Dream Music Group: Dream Records
Dream Music Group (www.DreamMusicGroup.com), the umbrella company for Dream Records, DMG Booking, Dream Merchandise and One Moment Management, is quickly making a name for itself providing it's artists with a genuine approach to how real artist development should be done. By providing a partnership as a business model it's seeing it's artists empower themselves to develop and carry out a real vision for their lives as they affect other people's lives with their music and message. Incorporating social media, press, radio and touring it's allowing artist to help each by helping themselves grow together as a family.
###
For more info on Marlene Brehm visit the JFH Artists Database.