RACHEL CHAN JOINS ISHINE KNECT TV SEASON 4 AND ISHINE LIVE FALL 2012 TOUR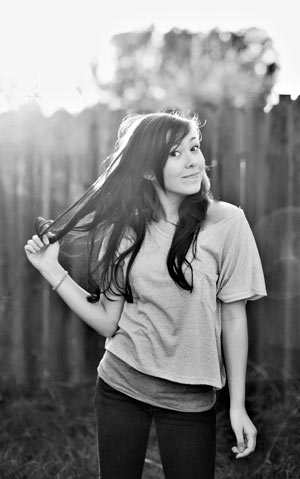 NEWS SOURCE: TKO Marketing
May 15, 2012
(Nashville, TN) May 15, 2012- in:ciite media Recording Artist Rachel Chan joins iShine KNECT TV season 4 and the iShine LIVE Fall 2012 Tour. Rachel, the 16-year-old daughter of New York Times Best-Selling Author, Pastor and Speaker Francis Chan, is excited to share her music and ministry with the iShine audience.
"Rachel's music and ministry are a perfect fit for iShine and their mission," said Chris Thomason, president and CEO of in:ciite media. "Rachel is uniquely gifted to speak to this audience and we believe it will be a remarkable experience."
iShine KNECT TV is a Christian series designed for families and preteens to take the time to connect with one another and have fun. Presented from a biblical perspective, iShine KNECT features music videos, live performances, artist interviews, behind-the-scenes segments, question and answer time from viewers and more. To catch Rachel's upcoming episodes on iShine KNECT Season 4, visit www.ishinelive.com/ishine-knect for updates.
The iShine LIVE tour featuring Rachel, along with veteran iShine artists and new faces, is coming to churches this fall. September through October, the 10-city iShine LIVE tour launches the fourth national tour in four years. Cities and dates are forthcoming. Visit www.ishinelive.com/ishine-tour for the latest information.
"I'm excited to share my music with everyone on the iShine tour," said Rachel. "If one of my songs impacts an individual in a positive way and inspires them to spread the name of Jesus Christ, then I've accomplished my goal."
Rachel's debut CD Go released earlier this year by in:ciite media and EMI-CMG Distribution. The songs on Go represent Rachel's first foray into the world of songwriting with her seasoned pop-music producer, Dave Lubben (Kutless) and are a unique take on life's experiences. Rachel co-wrote all 10 songs on the record. The cohesive messages found on Go are simple, yet powerful: to love the Lord, to love people, and to exemplify the Lord's call to disciple.
For more information on Rachel Chan visit www.RachelChanMusic.com or follow on Twitter at www.twitter.com/rachelchanmusic.
ABOUT iShine: iShine is the only comprehensive media group that produces moral life-changing content by Christian teens for children between the ages of 7-13 (tweens). iShine equips pre-teens, their families, and people who work with children to illuminate the pre-teens' world and help them find their value, identity, and purpose in Christ. iShine KNECT is the #1 highest rated Christian tween TV program in the world, reaching more than 100 million households.
ABOUT in:ciite media: in:ciite is a growing music and film company where creativity, innovation, impacting technology, and experiences merge. Our mission is helping build God's kingdom by creating remarkable experiences through media products and events that are culturally and spiritually relevant. For more information, please visit: www.inciite.com.
###
For more info on Rachel Chan visit the JFH Artists Database.