MONTELL JORDAN AND FAMILY WELCOMES NEW DAUGHTER
SAMANTHA VICTORIA JORDAN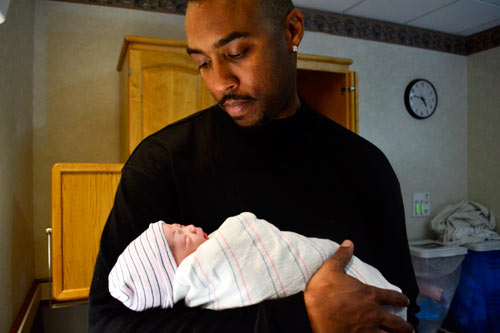 NEWS SOURCE: Bozeman Media
May 16, 2012
Atlanta, GA (May 16, 2012) ----- CCM Artist Montell Jordan will have to start crooning lullabies during his off time as yesterday his wife, Kristin, gave birth to their 4th child, Samantha Victoria Jordan. Samantha, who has already been nicknamed Lady Bug, arrived at 4:36 pm on May 15th and weighed 6 pounds, 14.2 ounces and is 19 inches long. Montell and Kristin are the proud parents of three other children, Christopher, 23; Sydney, 16 (who is a vocalist with Victory World Music); and Skyler, 8.
"It's hard to imagine how someone so big can be wrapped around a finger so small," says Montell. "This little girl is a reminder of God's hands always at work in all our lives, and another reminder for me in my role as a father trying to be like our Heavenly Father."
Montell will take the rest of the week off from his worship leader duties at Victory World Church and as a CCM recording artist to spend more time with his family. Later this month, Montell will serve as a panelist at the private Grammy Professional Development "Community" event that is being held by the Atlanta chapter of the organization.
#####