CASTING CROWNS HONORED WITH TWO BILLBOARD MUSIC AWARDS
Christian Music's Best-Selling Artist Named Top Christian Artist and Recognized for Top Christian Album, Come To The Well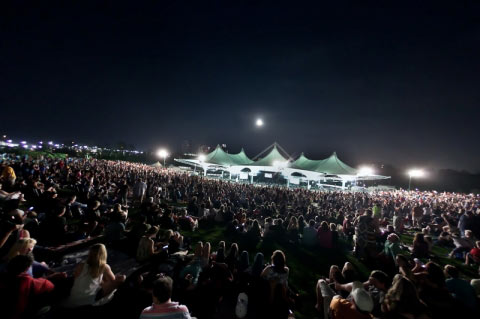 NEWS SOURCE: Provident Music Group
May 21, 2012
(Nashville, Tenn.) May 21, 2012-On the heels of wrapping up its highly attended "Come To The Well" tour, best-selling Christian music artist Casting Crowns received two 2012 Billboard Music Awards during last night's live broadcast on ABC. The band was named this year's Top Christian Artist and also received the honor of Top Christian Album for its 2011 project, Come To The Well.
Casting Crowns was nominated for four awards in categories including Top Christian Artist, Top Christian Album (where it received two nominations for: Until The Whole World Hears and Come To The Well) and Top Christian Song, "Glorious Day (Living He Loved Me)."
"What we do is inspired by our faith in Jesus, our home churches and the incredible people we get to interact with on the road. We feel honored that our music would be recognized in this way," states lead singer Mark Hall.
The awards reflect Billboard's chart rankings based on key fan interactions with music, including album sales and downloads, track downloads, radio airplay and touring as well as streaming and social interactions on Facebook, Twitter, Vevo, YouTube, Spotify and other popular online destinations for music.
These measurements are tracked year-round by Billboard and its data partners, including Nielsen Entertainment and Next Big Sound. The awards were based on the reporting period of March 1, 2011 through February 29, 2012. Top artists were recognized in a variety of genres, including R&B, Rap, Pop, Country, Rock, Latin and Alternative.
The "2012 Billboard Music Awards" were broadcasted live from the MGM Grand Garden Arena in Las Vegas on Sunday, May 20 on the ABC Television Network.
A full list of winners can be found at: http://www.billboard.com/bbma/winners?page=4
About Casting Crowns:
All of Casting Crowns' projects are RIAA certified, with a tally of three RIAA Platinum Albums, two RIAA Platinum DVDs, five RIAA Gold Albums, two Gold DVDs and three Gold digital singles ("Who Am I," "Praise You In This Storm," "East to West"). The band currently holds the position as Billboard's top-selling act in Christian music, since 2007. The group has also been honored with two American Music Awards, with six total nominations, three GRAMMY Awards, 14 GMA Dove Awards, two 2012 Billboard Music Awards and four total Billboard Music Award nominations.
Casting Crowns' seven band members all remain active in student ministry in the Atlanta area and tour according to their local church commitments. Serving his 18th year in youth ministry, lead singer/songwriter Mark Hall maintains his role as the student pastor at Eagle's Landing First Baptist Church in Atlanta.
As a testament to the band's impact, Casting Crowns performed for a second time in North Korea in April 2009, in partnership with Global Resource Services; the band continues to forge invaluable relationships with the people in the D.P.R.K. (Democratic People's Republic of Korea).
Casting Crowns recently concluded its 42-city "Come To The Well" spring tour, which saw 40 arena sellouts, more than 370,000 in attendance (across the 40-city fall leg and spring dates combined) and has generated more than 13,000 child sponsorships through its partnership with Christian humanitarian organization, World Vision.
For more information on Casting Crowns visit: www.castingcrowns.com, www.facebook.com/castingcrowns, www.twitter.com/castingcrowns or follow Mark Hall's Twitter at twitter.com/markhallCC.
For more info on Casting Crowns visit the JFH Artists Database.