25 ENTERTAINMENT KICKS OFF GIRLS OF GRACE 180 CONCERT EVENT IN KNOXVILLE, TN
ON AUGUST 16, 2012
Performances By Point of Grace And Dara Maclean With Special Guest Speaker Chris Wheeler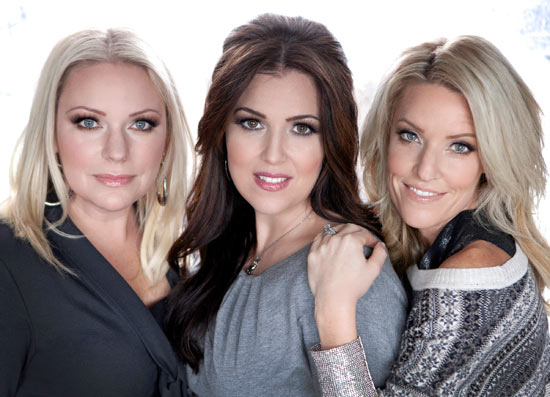 Point of Grace
NEWS SOURCE: Warner Music Nashville
May 23, 2012
NASHVILLE, TN - (May 23, 2012) - WORD Entertainment and 25 Entertainment are excited to announce an additional nightly conference event, Girls of Grace 180, this one night event will be offered in selected cities throughout the Girls of Grace conference season. The first Girls of Grace 180 stop will kick off in Knoxville, TN on Thursday, August 16th at 6:30PM ET, with additional cities to be announced at a later date. The new event will be an extension of the full Girls of Grace conference in abbreviated form, discussing age-related issues delivered through positive Christian messaging. Point of Grace will host Girls of Grace 180 accompanied by featured artist Dara Maclean and guest speaker Chris Wheeler.
Founded by Point of Grace in 2002, the conferences grew out of their desire to bring teenage girls together, to talk about issues that affect them, and share that a relationship with Christ is the true source for peace and assurance in their lives. "At times girls feel like they are the only ones who struggle with certain issues," says Denise Jones of Point of Grace. "With a Girls of Grace conference it gives them the opportunity to come together in a large group and realize that we all have our own struggles, and yet, we are in this together."
For additional information and to register, please visit: www.girlsofgrace.com
Girls of Grace 180 Conference Dates
8/16/2012 Fellowship Evangelical Free Knoxville, TN
Girls of Grace 180 tickets are now available for $15.
###
For more info on Point of Grace visit the JFH Artists Database.