Maranatha! Music Signs LifeWay Worship Artist Shelly E. Johnson
Power of the Cross EP Available In August
Debut Single "All Things Beautiful" Impacting AC, INSPO Radio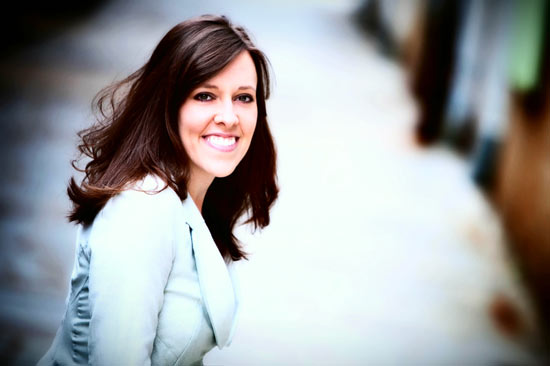 NEWS SOURCE: TKO Marketing
May 30, 2012
LOS ANGELES (May 30, 2012) Maranatha! Music announces the release of Power of the Cross from Worship Leader and Songwriter Shelly E. Johnson in partnership with LifeWay Worship. The four-track EP will be available August 14, 2012 distributed by EMI CMG Distribution. The lead single, "All Things Beautiful," is impacting AC and INSPO radio formats.
"Maranatha! Music is thrilled to work with Shelly and LifeWay Worship on her new EP, Power of the Cross," said Randy Alward, president of Maranatha! Music. "Shelly is a gifted songwriter and worship leader and has a unique ability to engage an audience of worshippers."
Johnson is an Atlanta-based songwriter with a great passion for leading worship. After graduating from Belmont University in Nashville and releasing her independent album, Mosaic of Grace, Johnson spent four years leading worship at churches across the southeast, serving regularly as a worship leader at Brentwood Baptist Church in Brentwood, TN and developing her own ministry. She felt God's calling on her life to ministry as early as 14-years-old after the tragic death of her father.
"All Things Beautiful" proclaims the message that in an imperfect world scarred by pain and suffering, God makes all things beautiful according to His perfect plan. Johnson said about her new single, "Thanks be to God, it's not my place to understand His divine, mysterious and perfect plan. All I know is that He promises to work all things together for good for those who are faithful to Him."
For more information and tour schedule for Shelly E. Johnson, please visit www.shellyejohnson.com.
ABOUT LIFEWAY WORSHIP
LifeWay Worship is a non-profit company committed to resourcing churches for worship. Whether you have a band, praise team, orchestra, or just you, LifeWay Worship has what you need. We have all the latest worship songs, contemporary and classic hymn arrangements, chord charts, lead sheets, demo MP3s, and accompaniment tracks, all in multiple keys and ready to download now. That's why thousands of worship leaders look to us every day as they plan and prepare for worship. Whatever the size or style of your ministry, you will find everything you need at lifewayworship.com -- your one-stop worship resource!
ABOUT MARANATHA! MUSIC
The Top 25 brand is Maranatha! Music's best-selling original series with more than 1.7 million copies sold to date. The series features titles in multiple genres including Worship, Gospel, Kids and Spanish. Maranatha! Music is a pioneer in praise and worship music resource publishing. Best known for the Praise Series, Praise Band Series, The Invitation CD and Top 25 Series; Maranatha! Music has sold more than 30 million records worldwide. For more information, visit www.maranathamusic.com.
###