** SANCTUS REAL MEDIA ALERT **
BAND'S BUS INVOLVED IN FIRE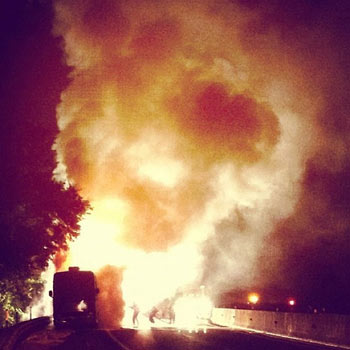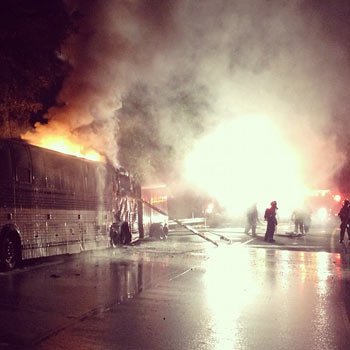 NEWS SOURCE: Merge PR
June 4, 2012
Monday, 4 June, 2012 - Many of you may have heard the news that the tour bus of Sanctus Real was involved in a fire early yesterday morning, destroying the entire bus and losing all of their personal belongings. Thankfully, everyone that was on the bus got out safely and no one was injured
At approximately 4 a.m. Sunday morning, the band members and a few of their family members, including four children, were all on the bus departing from their performance in Mitchellville, Maryland, on their way to return home to Ohio and Tennessee. While on the Pennsylvania Turnpike, their bus driver saw flames via the side view mirror, quickly stopping to get everyone off the bus. Everyone left their belongings behind, not knowing how severe the fire was encapsulating the bus. As a result, everything was destroyed in the fire, from clothing to laptops, cell phones and wallets. The trailer behind the bus remained in tact, receiving the least amount of damage, yet the band will find out later this week if any of their equipment did suffer any damage.
Thankfully, many of the band members were able to return to their homes later in the day, while band member Dan Gartley is still in Pennsylvania going through the wreckage along with the crew. The band will continue to perform their scheduled shows, beginning this weekend in Atlanta with The FISH Radio and at a performance at Lake Lanier Islands Resort, just outside of Atlanta.
Many of you have expressed interest to help support the band. To find out how you and your audiences can help by giving a donation to the band, please visit here.
For more information about Sanctus Real and to connect with the band, please visit:
SanctusReal.com
Twitter.com/SanctusReal
Facebook.com/SanctusRealMusic
###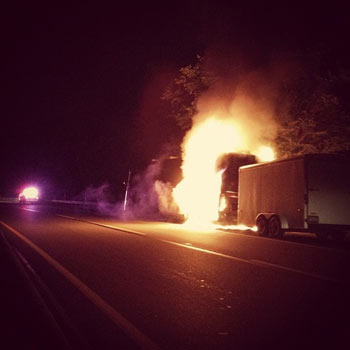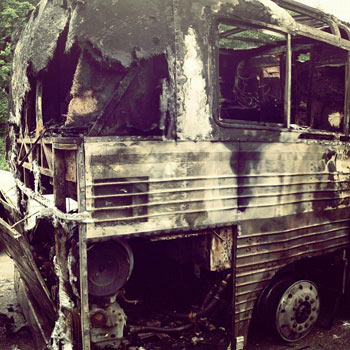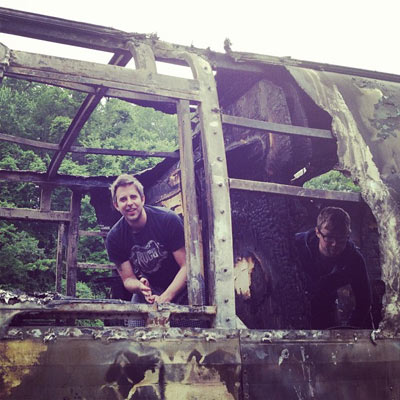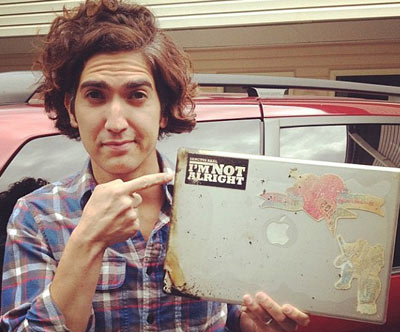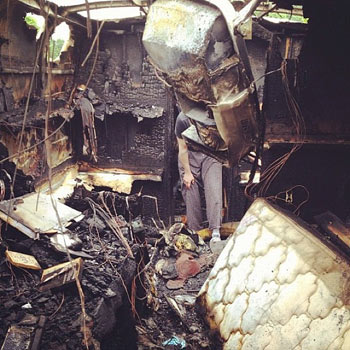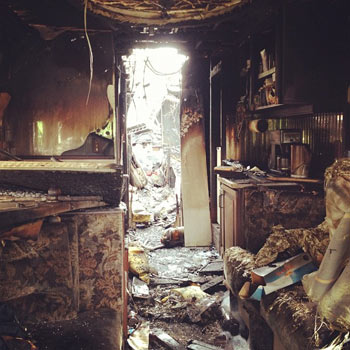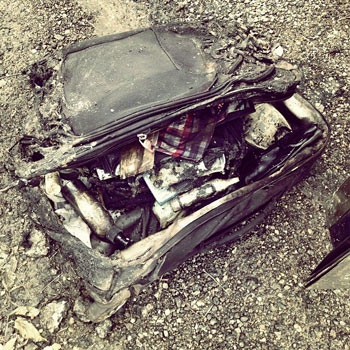 For more info on Sanctus Real visit the JFH Artists Database.