WORD ENTERTAINMENT ARTISTS SHARE SPECIAL FATHER'S DAY STORIES
NEWS SOURCE: Warner Music Nashville
June 15, 2012
NASHVILLE, TN - (June 15, 2012) - Surrounding this Father's Day, a few of Word Entertainment's artists wanted to share their family traditions, favorite gifts and ideas, and even a few special stories celebrating their very own Father's. Happy Father's Day from Warner Music Nashville and Word Entertainment!
Father's Day Questions:
1. Do you have a specific Father's Day tradition?
2. What are your top 5 Father's Day gift recommendations?
3. Do you have a special Father's Day quote about your father, or quote about Father's Day?
4. Do you have a special Father's Day memory to share?
DARA MACLEAN:
"Father's Day tradition is our family gathered around a good meal and taking time just to love on each other. My favorite." 1. Build a cost efficient outdoor entertaining space; create a haven for your family. This is what my gift is this year for my Dad. 2. J Crew gift card 3. Vaca day with family (best gift) 4. Taking the time to in length, to write out how life changing it is to actually have a Father that's been there. 5. Family dinner and/or an iPad (everybody chips in;))
"What I say to and about my Father. Dad told me from the time I was a little girl, 'Baby, I'm going to fail you, even when I try my hardest, but, your heavenly Father will never fail you, run to him.' I told him, I've never once questioned Gods love for me, because of the way you loved me. I'm thankful for a Father that's most in love with his ultimate Father. Life changing for a girl."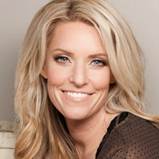 DENISE JONES FROM POINT OF GRACE:
"My dad LOVES to play golf. When I think about what we did on Father's Day the thing I remember most is that Dad would get to spend his day at the golf course. Then at some point during the day Mom would grill out and we would either have burgers or steaks. Good news is, my husband Stu likes that tradition as well except he would rather his boys come play golf with him."
"A few years ago, my sisters and I started paying for someone to help do his lawn work. It isn't that he minded doing it, but he's not getting any younger and during the hottest days of summer it's nice to have someone else come in and do it."
"My dad is one of the sweetest dads I know. He loves his three girls so much. Although he might have dreamed of having a boy to play ball with or whatever, he did his best to adapt. I'm thankful that he has given me an earthly example of what a loving Heavenly Father looks like."
"A couple of years ago we recorded the song 'King of the World.' We didn't have a final mix of it yet, but our producer made us a rough mix of the song. I was able to send that to him for Father's Day as a surprise. I think it meant a lot to him."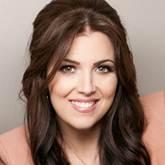 LEIGH FROM POINT OF GRACE:
"I didn't have a Father's Day tradition growing up necessarily other than the normal dotting on my Dad with cards, and ceramic ashtray and so on. Now my little girl Darby, looks forward to any day she gets to do something special for her Dad. The tradition with her is something Yankee or N.Y Giants. Daddy never has too much of that stuff."
"My husband's birthday and Father's day are always VERY close... One time (while he was on a trip) I had a decorator come in and fix up his studio- top to bottom!!! He loved it and that gift will last me for many Father's Days to come!!"
"I have often heard your ability to trust in your heavenly Father resembles your TRUST in your earthly Father! I believe in my Daddy with all my heart!!"
"Many years after my Dad's remission...I wrote him a letter and read it to him on Father's day... The letter basically described how his perseverance and determination was such a heroic act! I am so proud of the fight within him to get better! Love you Dad!!!"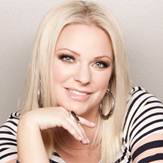 SHELLEY FROM POINT OF GRACE:
"We let Dad sleep in on Father's Day (meaning mom gets up with daughter and doggie!), then we usually go to Dad's choice of restaurant for lunch after church. If he wants to play golf, he has a free pass, but usually, he just stays home and spends time with us because he is an AWESOME dad!"
"I asked my husband what the five things he would most love…here is his list…"
1. Electric Smoker for smoking meats outside
2. iPad
3. 18 holes of golf
4. Car Wash gift certificates
5. Anything handmade by my daughter
"I love this quote. It perfectly describes my father.. 'He didn't tell me how to live; he lived, and let me watch him do it. ~Clarence Budington Kelland'."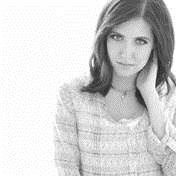 FRANCESCA BATTISTELLI:
"I am so blessed with a wonderful Dad, a fantastic father-in-law, and an amazing husband. They are wise, Godly men who are a huge source of support and encouragement in my life. My Dad has been one of my biggest supporters from the very beginning. I always value his wisdom and his perspective. He always worked so hard to provide for my mom and I. My husband Matt is my rock--he leads our family, challenges me to love God more, and I am so blessed that we get to travel together. I love watching him be a dad to Eli. It is such a beautiful image of how God loves and cares for us...and it's pretty cute too! :)" "I am so excited to be able to celebrate Father's Day with Matt, my father-in-law, and my dad this year because my parents just moved to Georgia! I am so close to my due date, so I'm not sure if we'll celebrate Father's Day at home or in the delivery room, but either way, I'm glad my parents, Matt's parents and I can all be together." "This Father's Day, I hope you take the opportunity to show love to all of the Father-figures in your life, whether they are dads, stepdads, pastors, teachers or grandfathers. They are so important...treasure them and show them you care this Father's Day!"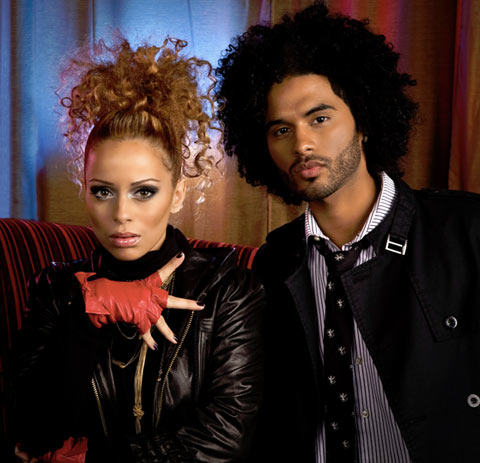 MANWELL REYES from Group 1 Crew:
"So Father's Day is coming soon and it's really making me think about my childhood and all the things my dad taught me. He and I went through some incredibly tough times but have managed to birth an amazing relationship from that history. If I could describe my father in a couple of words it would be...Puerto Rican! For those of you who are or know Puerto Ricans, you know they are a proud people full of culture as well as a macho sensibility that over powers the room. My father is exactly that. Proud to a fault but at the same time it was that pride in who he was and where he came from that he passed to me. I see my father no longer as dad, but as a man who took a really horrible hand that he was given, and turned it into a pretty impressive family. My dad taught me so many things like how to save money. He said, "son...save your money." And that was the only financial discussion we ever had, but it worked! He taught me to love my mom even when she got a little crazy. He taught me to respect people without prejudice and to treat them kindly. He helped shape my character and even to this day he continues to be my main supporter regardless if he understands all that I'm doing or not. He trusts me. And for that I honor my dad and pray that my life be a reflection of his sacrifice and a shining moment in his history where he can sit back and smile and say 'at least I did that right...' Gotta love my pops."