NEW YORK ROCK BAND ABEL DEBUT NEW SONG FROM FORTHCOMING ALBUM "MAKE IT RIGHT"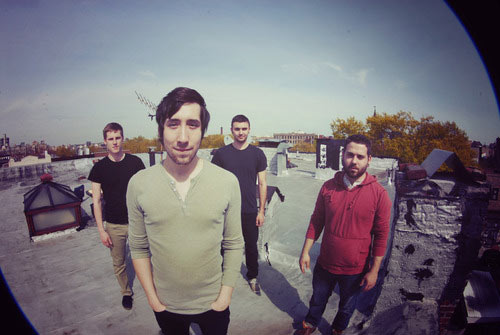 NEWS SOURCE: Secret Service PR
June 26, 2012
June 26, 2012 - Los Angeles, CA - Poughkeepsie rock group Abel have premiered the first new track, "Fire Walk With Me," from their forthcoming album, Make It Right, which is scheduled for release on September 18. The track is streaming now, exclusively at Altpress.com: http://bit.ly/MPHQL4.
Formed by four close friends with a passion for creating honest art, Abel released their first full-length, Lesser Men, in late 2010 to over 14,000 downloads and an aggressive touring schedule. "The band was really thriving," vocalist Kevin Kneifel explains, "but I watched a lot of close relationships break down that year-it was a difficult time for all of us and our loved ones."
Recorded with producer Matt Malpass (Manchester Orchestra, Lydia, Copeland), Make It Right showcases a darker and more pragmatic Abel than their previous effort with brooding riffs and honest lyrics that cut to the core. From the aggressive bite of the opening track, "I'll Be Waiting", to the faith-stretching questions in the closing measures, Make It Right is an indie-rock diary, achieving moments of real musical honesty.
"It's about coming to terms with failures and unfulfilled expectations," Kneifel continues, "I think that's a really universal feeling, and I hope that people who hear these songs will be reminded that they're not alone-and that those times can challenge us to become better people."
Make It Right will be available on September 18 through iTunes, Amazon, and all digital retailers. To track the band's progress, map out tour dates, or just say hello, visit abeltheband.com or facebook.com/abeltheband.
###
Abel Tour Dates:
Aug 1 - Gilford, NH - Soulfest
For More Information:
http://www.abeltheband.com
https://www.facebook.com/Abeltheband
http://www.myspace.com/abeltheband
http://www.twitter.com/abeltheband
http://www.youtube.com/abeltheband
http://abeltheband.bigcartel.com
For more info on Abel visit the JFH Artists Database.